Product Description
Product Parameters
| | |
| --- | --- |
| product | Clamp-on diaphragm coupling |
| material | stainless steel , iron , aluminum ,bronze ,carbon steel ,brass etc . |
| size | ISO standard  ,customer requirements |
| BORE | Finished bore, Pilot Bore, Special request |
| surface treatment | Carburizing and Quenching,Tempering ,Tooth suface high quenching Hardening,Tempering |
| Processing Method | Molding, Shaving, Hobbing, Drilling, Tapping, Reaming, Manual Chamfering, Grinding etc |
| Heat Treatment | Quenching & Tempering, Carburizing & Quenching, High-frequency Hardening, Carbonitriding…… |
| Package | Wooden Case/Container and pallet, or made-to-order |
| Certificate | ISO9001 ,SGS |
| Machining Process | Gear Hobbing, Gear Milling, Gear Shaping, Gear Broaching, Gear Shaving, Gear Grinding and Gear Lapping |
| Applications | Toy, Automotive, instrument, electrical equipment, household appliances, furniture, mechanical equipment,daily living equipment, electronic sports equipment, , sanitation machinery, market/ hotel equipment supplies, etc. |
| Testing Equipment | Rockwell hardness tester 500RA, Double mesh instrument HD-200B & 3102,Gear measurement center instrument CNC3906T and other High precision detection equipments |
workshop & equipment
Production process
Certifications
Our Advantages
1  . Prioritized Quality          
2  .Integrity-based Management
3  .Service Orientation
4  .150+  advanced equipment
5  .10000+  square meter  factory area
6  .200+ outstanding employees  
7  .90% employees have more than 10 year- working   experience in our factory
8  .36 technical staff
9  .certificate  ISO 9001 , SGS
10  . Customization support
11 .Excellent after-sales service
shipping
sample orders delivery time:
10-15 working days  as usual
15-20 working days  in busy season
large order leading time :
20-30 working days as usual
30-40 working days  in busy season
FAQ
1. why should you buy products from us not from other suppliers?
We are a 32 year-experience manufacturer on making the gear, specializing in manufacturing varieties of gears, such as helical gear ,bevel gear ,spur gear and grinding gear, gear shaft, timing pulley, rack, , timing pulley and other transmission parts . There are 150+ advanced equipment ,200+ excellent employees ,and 36 technical staff . what's more ,we have got ISO9001 and SGS certificate .
2 .Do you accept small order?
If your order bearings are our standard size, we accept even 1pcs.
3 .How long is the delivery?
A: Small orders usually takes 10-15 working days,big order usually 20-35 days, depending on orders quantity and whether are standard size.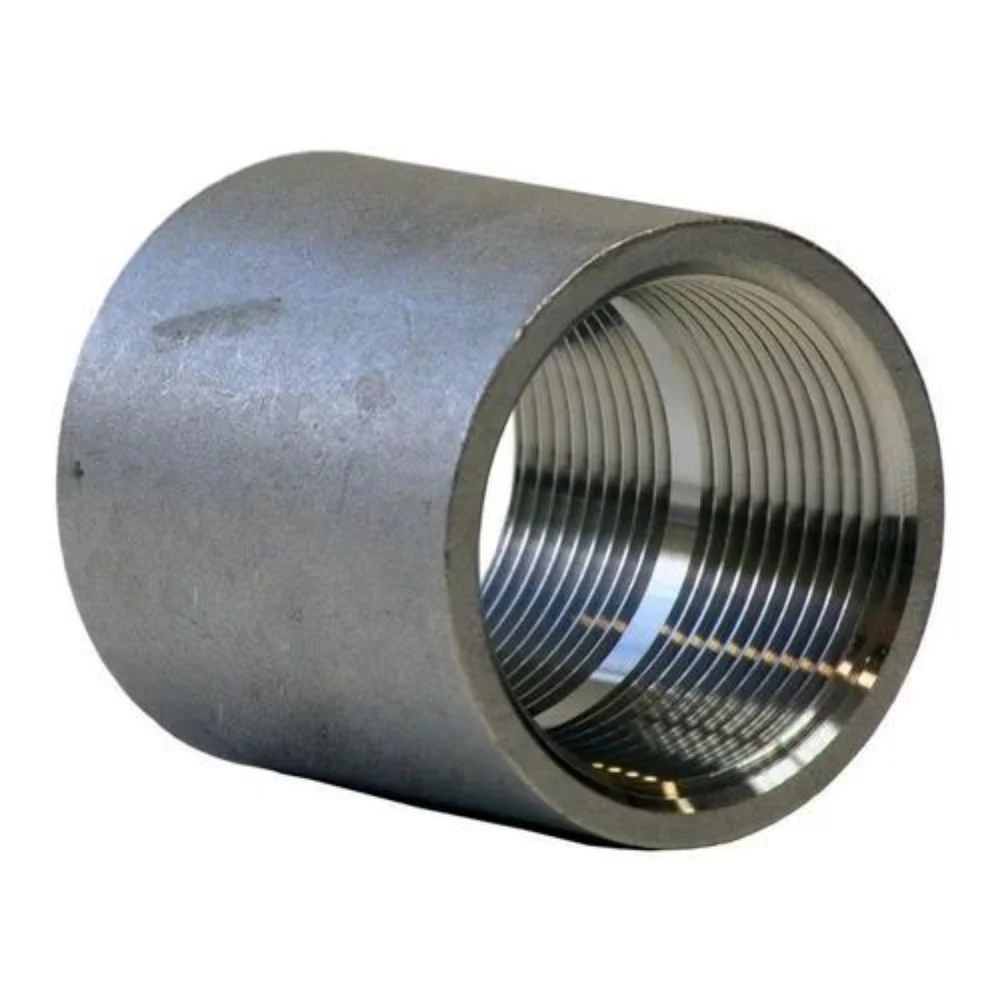 Can Stainless Steel Couplings Handle Misalignment Between Shafts Effectively?
Yes, stainless steel couplings are designed to handle certain degrees of misalignment between shafts effectively. While they may not provide as much flexibility as some elastomeric couplings, stainless steel couplings can accommodate angular, parallel, and axial misalignments to a certain extent.
Angular Misalignment:
Stainless steel couplings can tolerate small angular misalignments between the shafts. Angular misalignment occurs when the axes of the connected shafts are not perfectly aligned. Stainless steel couplings can handle these slight deviations and still transmit torque efficiently. However, excessive angular misalignment can cause additional stress on the coupling and may lead to premature wear or failure.
Parallel Misalignment:
Stainless steel couplings can also accommodate parallel misalignment, which occurs when the shafts are not perfectly aligned along their axis but run parallel to each other. They can compensate for minor deviations and allow smooth rotation between the shafts. However, if the parallel misalignment is beyond the coupling's rated capacity, it can lead to increased loads on the coupling and the connected equipment.
Axial Misalignment:
Stainless steel couplings can handle limited axial misalignment, where the shafts have slight axial displacement along their common axis. The coupling's design may allow for some axial movement without compromising performance. However, it is essential to ensure that the axial misalignment does not exceed the coupling's specified limits to avoid detrimental effects.
It is important to select the appropriate stainless steel coupling type and size based on the specific misalignment requirements of the application. Regular inspection and maintenance can also help identify and address any misalignment issues early on, ensuring the coupling continues to operate effectively and with minimal wear.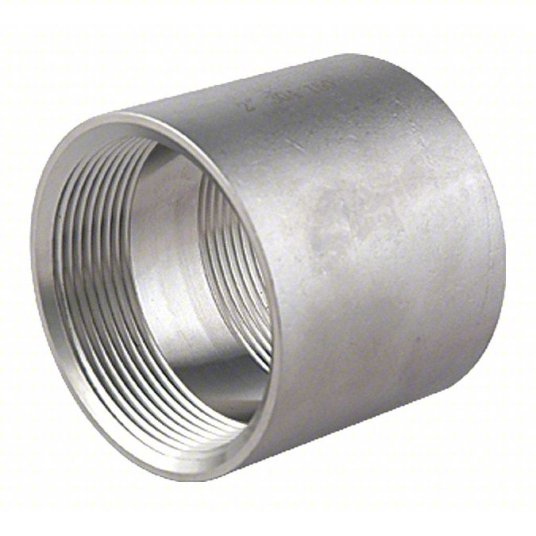 Design Considerations for Stainless Steel Couplings in Marine or Corrosive Environments
Stainless steel couplings are often used in marine or corrosive environments due to their corrosion-resistant properties. However, there are some specific design considerations to ensure optimal performance and longevity in such harsh conditions:
Material Selection: Choose the right grade of stainless steel that offers the best corrosion resistance for the specific marine or corrosive environment. Common stainless steel grades used in such applications include 316 and 316L, which provide excellent resistance to seawater and various corrosive agents.
Surface Finish: Ensure that the coupling's surface has a smooth and polished finish. A smooth surface minimizes the accumulation of contaminants and reduces the risk of crevice corrosion in marine environments.
Sealing: Implement effective sealing mechanisms to prevent moisture and contaminants from entering the coupling. Seals such as rubber gaskets or O-rings can help protect the coupling's interior and reduce the risk of corrosion-related failure.
Coatings: Consider applying additional protective coatings or treatments to enhance the coupling's corrosion resistance. Coatings like epoxy or zinc can provide an extra layer of protection against marine and corrosive elements.
Isolation: In some cases, it might be beneficial to isolate the coupling from direct contact with seawater or corrosive substances. Mounting the coupling on non-corrosive materials or using isolating bushings can help minimize the impact of harsh environments.
Regular Maintenance: Perform routine inspections and maintenance to check for signs of corrosion or wear. Regularly clean the coupling and remove any accumulated debris or contaminants to prevent accelerated corrosion.
Testing: Before deploying stainless steel couplings in marine or corrosive environments, conduct thorough testing to ensure they meet the specific requirements of the application. This testing can include corrosion resistance testing and performance evaluations under simulated conditions.
Monitoring: Implement monitoring systems to detect any early signs of corrosion or degradation. Monitoring can help identify potential issues before they lead to coupling failure and allow for timely preventive measures.
By carefully considering these design considerations and implementing appropriate measures, stainless steel couplings can withstand the challenges of marine or corrosive environments and maintain their performance and durability over time.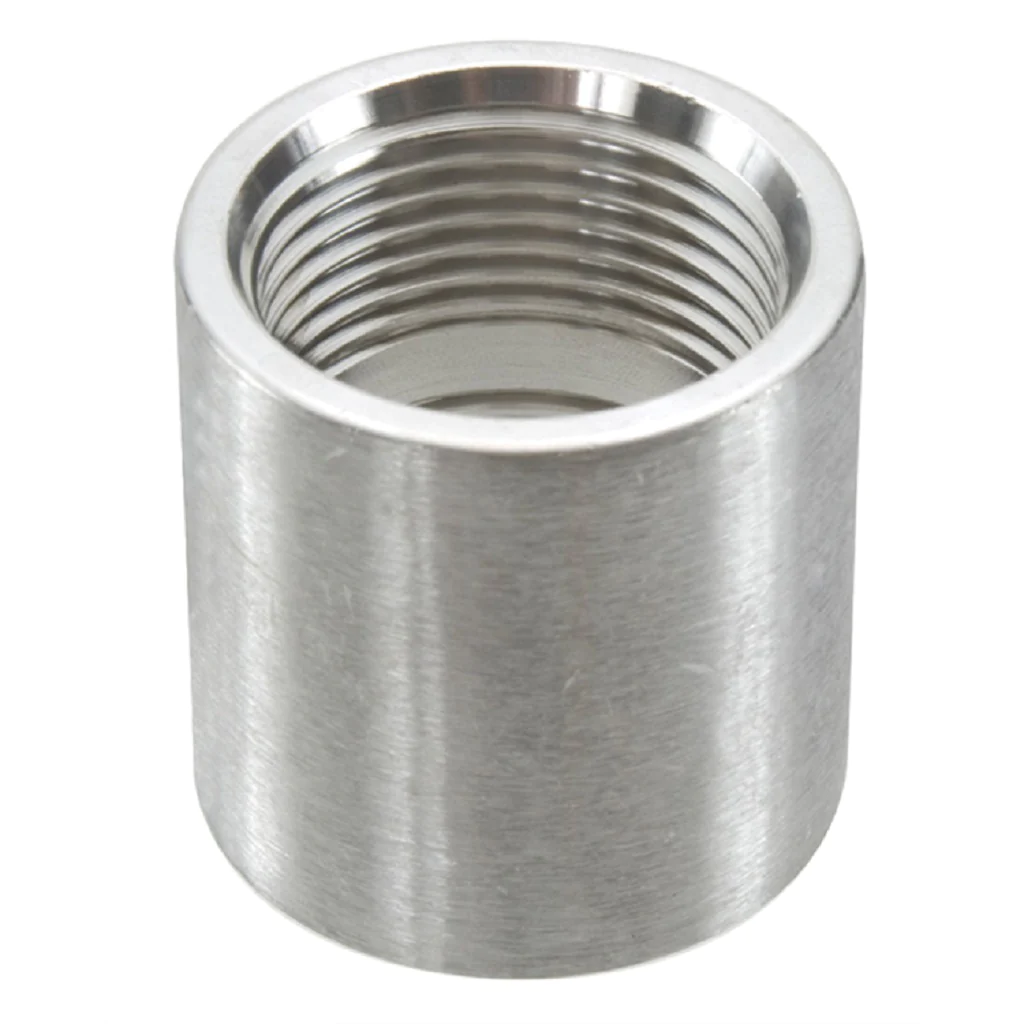 Proper Installation of Stainless Steel Couplings for Optimal Performance
Installing a stainless steel coupling correctly is essential for ensuring its optimal performance and longevity. Follow these steps for proper installation:
Inspect the Coupling: Before installation, carefully inspect the coupling and its components for any damage or defects. Ensure that it matches the required specifications for the application.
Prepare the Shafts: Clean and degrease the shafts to ensure a clean surface for coupling attachment. Remove any debris or contaminants that could affect the coupling's performance.
Align the Shafts: Make sure the shafts are properly aligned to minimize misalignment, which can cause stress on the coupling and lead to premature failure. Use alignment tools to achieve precise alignment.
Apply Lubrication: Apply a thin layer of appropriate lubricant to the mating surfaces of the coupling halves and the shafts. This will reduce friction during installation and future operation.
Assemble the Coupling: Carefully position the coupling halves onto the shafts, ensuring that they are fully engaged and aligned. Follow the manufacturer's instructions for assembly, including torque specifications for clamping screws.
Tighten Clamping Screws: Gradually tighten the clamping screws in a criss-cross pattern to ensure even pressure distribution. Use a torque wrench to achieve the recommended torque value specified by the manufacturer.
Check Runout: After installation, check for any runout or eccentricity by rotating the coupling and observing any visible movement or vibration. Address any runout issues promptly.
Perform a Trial Run: Before putting the coupling into full operation, perform a trial run to ensure smooth operation and check for any signs of abnormal behavior or noise.
Regular Inspections: Implement a maintenance schedule to regularly inspect the coupling for wear, corrosion, or misalignment. Address any issues promptly to prevent further damage.
Properly installing a stainless steel coupling according to these guidelines will help maximize its performance, reliability, and service life in the mechanical system.



editor by CX 2023-08-17