Product Description
Product Specification
Investment Casting Parts
Material: Stainless steel, Carbon Steel
Process: Lost wax casting
Standard:GBT6414-1999
Casting Tolerance: CT6 Standard
Weight: 0.1kg to 100kg
Product Range: Automotive, aviation, robot automation, machinery, tools, hardware, electronics, sanitary ware, pump valves, door locks and other stainless steel, carbon steel, alloy steel parts
Tooling made by ourself – We have 2 CNC centers
Complete machining process – We have our own machining, welding, polishing, testing workshops
 
material components
Chemical Composition of Material
Material

Composition

201
202
304
316
430
C
≤0.15
≤0.15
≤0.08
≤0.035
≤0.12
Si
≤1.00
≤1.00
≤1.00
≤1.00
≤1.00
Mn
5.5-7.5
7.5-10
≤2.00
≤2.00
≤1.00
P
≤0.06
≤0.06
≤0.045
≤0.045
≤0.040
S
≤0.03
≤0.03
≤0.030
≤0.030
≤0.030
Cr
13-15
14-17
18-20
16-18
16-18
Ni
0.7-1.1
3.5-4.5
8-10
10-12
 
Mo
 
 
 
2.0-3.0
 
Mechanical Property
Material Item
201
202
304
316
Tensile Strength
≥535
≥520
≥520
≥520
Yield Strength
≥245
≥205
≥205
≥205
Extension
≥30%
≥30%
≥35%
≥35%
Hardness (HV)
<105
<100
<90
<90
Advantange
With our own stainless steel investment casting production lines and machining lines, give you 1 stop services.
With CNC(CNC CENTER),we make the tooling by ourselves.Make you easiler.
With 50000 square CHINAMFG workshop located in HangZhou city, near HangZhou port, transportation is convenient.
Use Germany Spectrometer and Salty Spray to test the raw material.
We have 15 engineers with strong ability in design and develop new products.
With ISO 9001:2015, ISO 14001 and OHSAS 18001 system.
With ERP system,We can give you the production and delivery information at the first time. Also if any quality problem,We can source it and give you the solution very fast.
Fast reply within 12 hours.
Company Introduction
ABL was founded in 2008 by Kate Liang, started from a 400 square CHINAMFG workshop.
In 2009, Supported by customers and suppliers, CHINAMFG moved to a 4000 square meter workshop and expand our business all over the world.
In 2012, We have sold our products to more than 200 countries, and our brand existed
in more than 50 countries in the world.
In 2013, We have passed CUPC,NSF,CE and ROHS cetificate,starting entered into the European and American markets.
In 2014, with fast development, ABL moved to a 50000 square CHINAMFG factory. We have our own stainless steel investment casting production lines and also completed machining equipments.
In 2015, We set up our management team. We have cooperated with some unversities and getting bigger. At the same time, we are also Alibaba training center.
From 2016 to 2017, CHINAMFG passed ISO 9001:2015, ISO14001, OHSAS18001 certificate. we have already cooperated with some top 500 enterprises.
2018, CHINAMFG focus more on the Lean Production and preparing for the next 5 years.
2019, We are going to build a testing center and achieve the higher sales goal. 
Production Process
Steps
Time
Tooling Making
CNC Center
7 days

Casting Process

Wax Injection
2 days
Sand Shell Molding
5 days
Dewaxing
1 days
Pouring
1 days
Cutting
1 days
Grinding
1 days
Cleaning
1 days

Machining Process

CNC
2 days
Drilling & Tapping
2 days
Welding
2 days
Stamping
1 days
Polishing
5 days
Assembling
Ultrasonic Washing
1 days
Water Testing
1 days
Assembling
2 days
Remark: The production time base on standard quantity and process
Our mission
To change the world's view about Chinese product.
To be the leader in precision casting industry.
Our dream
To gain Win-win achievement with all of our clients and supplies
To be an international famous brand.
To be a one-hundred-year company
After-sales Service
Reply you fast within 12 hours.
Have someone to follow up all your inquiry and order.
We will offer satisfied quality and prices to you.
FAQ
Where is your factory?
Our factory located in HangZhou City, ZheJiang Province. Factory 50000 square CHINAMFG with 265 workers.
 
What is your payment term?
We do T/T, 30% deposit, balance before delivery. We can also accept L/C.
What is the production time?
Casting part need 20 to 30 days.
Balustrade and handrail accessories need 25 to 35 days.
Faucet and shower need 40 to 60 days.
Is that possible to visit the factory?
Sure, we sincerely welcome you to visit our factory, we can also pick you from the hotel.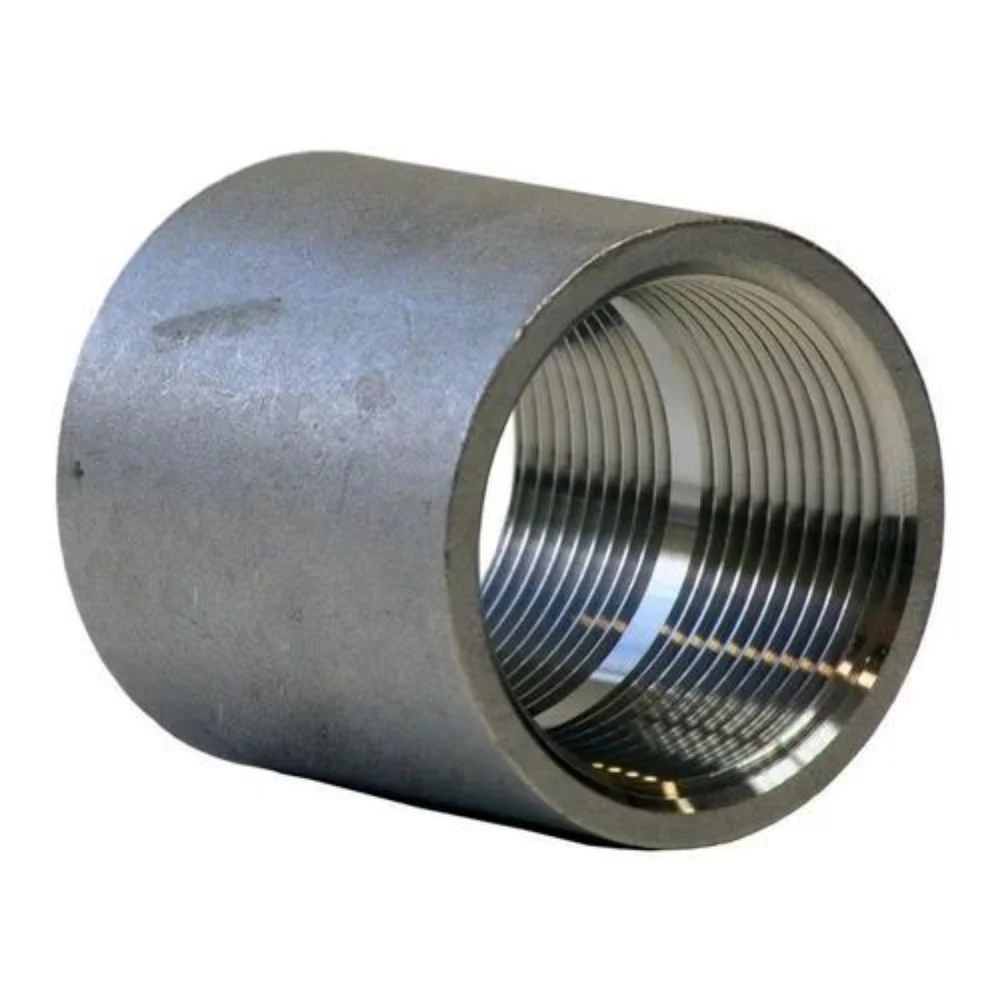 Can Stainless Steel Couplings Handle Misalignment Between Shafts Effectively?
Yes, stainless steel couplings are designed to handle certain degrees of misalignment between shafts effectively. While they may not provide as much flexibility as some elastomeric couplings, stainless steel couplings can accommodate angular, parallel, and axial misalignments to a certain extent.
Angular Misalignment:
Stainless steel couplings can tolerate small angular misalignments between the shafts. Angular misalignment occurs when the axes of the connected shafts are not perfectly aligned. Stainless steel couplings can handle these slight deviations and still transmit torque efficiently. However, excessive angular misalignment can cause additional stress on the coupling and may lead to premature wear or failure.
Parallel Misalignment:
Stainless steel couplings can also accommodate parallel misalignment, which occurs when the shafts are not perfectly aligned along their axis but run parallel to each other. They can compensate for minor deviations and allow smooth rotation between the shafts. However, if the parallel misalignment is beyond the coupling's rated capacity, it can lead to increased loads on the coupling and the connected equipment.
Axial Misalignment:
Stainless steel couplings can handle limited axial misalignment, where the shafts have slight axial displacement along their common axis. The coupling's design may allow for some axial movement without compromising performance. However, it is essential to ensure that the axial misalignment does not exceed the coupling's specified limits to avoid detrimental effects.
It is important to select the appropriate stainless steel coupling type and size based on the specific misalignment requirements of the application. Regular inspection and maintenance can also help identify and address any misalignment issues early on, ensuring the coupling continues to operate effectively and with minimal wear.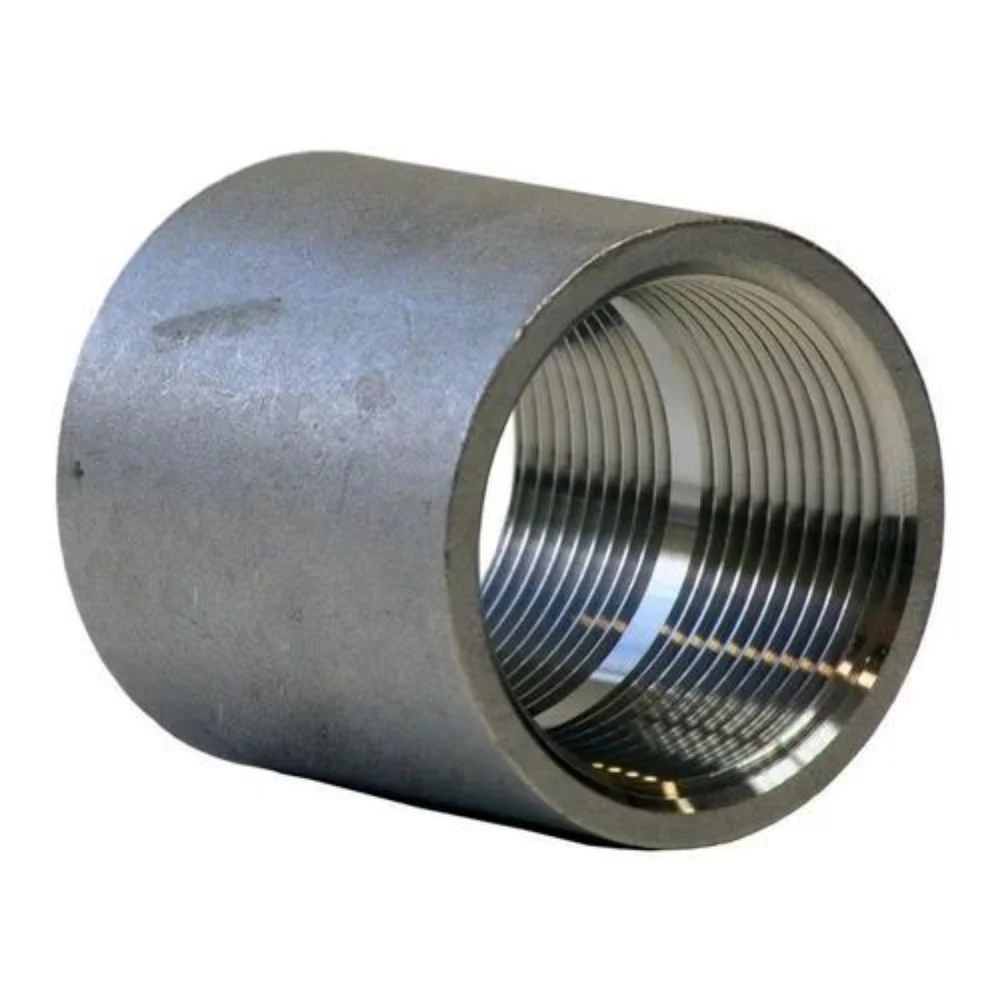 Stainless Steel Couplings in High-Temperature Applications
Stainless steel couplings are well-suited for high-temperature applications due to their excellent thermal stability and resistance to oxidation. The structural integrity of stainless steel couplings remains largely unaffected within certain temperature ranges, making them suitable for use in various industrial processes that involve elevated temperatures.
The performance of stainless steel couplings in high-temperature conditions is primarily attributed to the unique properties of stainless steel alloys. Stainless steel contains chromium, which forms a protective oxide layer on the surface when exposed to oxygen. This passive oxide layer, also known as chromium oxide, acts as a barrier against further oxidation and corrosion, enhancing the material's resistance to heat and scaling.
The temperature limits for stainless steel couplings depend on the specific grade of stainless steel used. Common stainless steel grades like 304 and 316 have different temperature thresholds, but they can typically withstand temperatures ranging from 600°C to 925°C (1112°F to 1700°F) without significant loss of structural integrity.
For extreme high-temperature applications, specialized stainless steel alloys with higher nickel and chromium content, such as Inconel or Hastelloy, may be used. These alloys can withstand even higher temperatures, often exceeding 1000°C (1832°F) while maintaining their mechanical properties.
However, it's essential to consider other factors such as thermal expansion and mechanical loads when using stainless steel couplings in high-temperature applications. High temperatures can cause thermal expansion and contraction, leading to misalignment or additional stress on the coupling. Engineers and designers should carefully account for these factors to ensure proper functioning and longevity of the coupling in such environments.
In summary, stainless steel couplings can be used in high-temperature applications without significant loss of structural integrity, provided the operating temperatures fall within the limits of the specific stainless steel grade used. Proper consideration of thermal expansion and other mechanical factors is crucial to ensuring the coupling's optimal performance and reliability.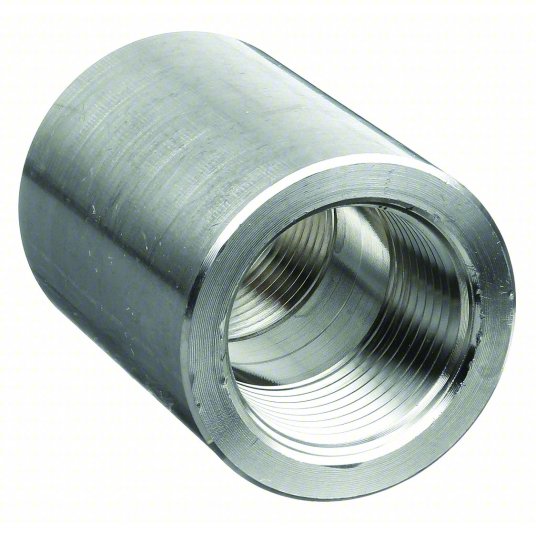 Corrosion Resistance of Stainless Steel Couplings in Harsh Environments
Yes, stainless steel couplings are highly resistant to corrosion and rust in harsh environments. This exceptional corrosion resistance is a result of the specific composition of stainless steel, which includes chromium as a major alloying element.
Chromium forms a protective layer of chromium oxide on the surface of the stainless steel, which acts as a barrier against oxygen and other corrosive elements. This passive layer prevents the metal beneath from coming into direct contact with the surrounding environment, effectively shielding the coupling from corrosion and rust.
In harsh environments where the coupling is exposed to moisture, chemicals, high temperatures, or saltwater, the corrosion-resistant properties of stainless steel ensure that the coupling remains unaffected by the corrosive agents. This makes stainless steel couplings suitable for applications in marine environments, chemical processing plants, wastewater treatment facilities, and other settings where conventional materials may succumb to corrosion over time.
Stainless steel couplings can also withstand frequent washdowns and cleaning processes without deteriorating, making them an excellent choice for industries with strict hygiene requirements, such as food and pharmaceutical manufacturing.
Overall, the ability of stainless steel couplings to resist corrosion and rust in harsh environments enhances their longevity and ensures reliable performance, making them a preferred choice for critical industrial applications.
"`




editor by CX 2023-10-19