Product Description
| | |
| --- | --- |
| Standard: | ASME, ANSI, DIN, JIS, BS, GB, GS, KS, API Color Silver Standard |
| Certification: | ISO9001,ISO14001,ISO45001 |
| Place of Origin: | China,ZheJiang |
| Brand Name: | Cxbelieving |
| Product name: | Pressfittings V-Profile Flange Coupling |
| Size: | OD15 – 108, PN10/16/25 |
| Type: | Pressfittings V-Contour |
| Material: | Stainless Steel 304/316L |
| Seal Material: | EPDM / SI / NBR / HNBR / FKM |
| Application: | Use for Air, Natural Gas, Oil, Steam, Water. Temperature |
| Woking pressure: |  ≤1.6 Mpa |
| Temperature Range: | -10degree to +150degree |
| Tolerance: | ± 5% |
Our Company
HangZhou Changxin Hardware Products Co., Ltd. Was established in 2571,who is a leading supplier and manufacturer in this field. We started as a small operation as 1 manufacture of flexible hoses, but now have become 1 of the leading suppliers of flexible hoses, pipe fitting and valves in China, which is well known in local market and overseas because of exporting their products to more than 50 countries.
Our Exhibition
FAQ
Q1:Why choose you?
A1: Our company is a reliable supplier and exporter of flexible hoses, pipe fittings and valves. in China for more than 10 years, and we invested to 1 factory of braided hoses for  ensuring better product quality and lower prices.At the same time, we cooperated closely with more than 20 factories s to meet more customer's different needs.Our sales team with high English Level will give you professional feedback within 24 hours.
Q2: How to control the product quality?
A2: 1. Our factories have own an independent laboratory,when purchasing raw materials, we need to use a detector to detect and analyze the composition of the materials.
2. The inspector of our company checks the producing situation during production.
3. When the goods get ready,our inspector will supervise testing like Leakage testing, pressure test ,life test,tensile test, blasting test, bending test,appearance &Visual inspection , dimension & screw gauge and Caliper check.
4. Checking all the packaging and quantity according to customer's contract.
If there is any question, it will be immediately correct or reproduce.
Q3:Which countries are your products exported to?
A3:All over the world like Europe, South America, Southeast Asia and Africa, more than 80 customers.
Q4:Do you have your own brand?
A4:Yes, our brand is Cxbelieving for all the metal flexible hoses, pipe fitting and valves.
Q5: Do you have certificates
A5:The hoses with various certifications, such as French ACS certification, British WRAS certification, North American UPC certification, European Union CE and American ANSI. Other products also have related certificates.
Q6: Can the products be made according to customer's requirement?
A6: Yes, we can produce according to customer's drawing. We accept OEM and ODM.
Q7: How to get samples from you?
A7: The samples will be sent out within 2-3 days by your account of UPS/DHL/FEDEX/TNT. If you need we send the samples by our express, the express charge is needed.All the samples are free.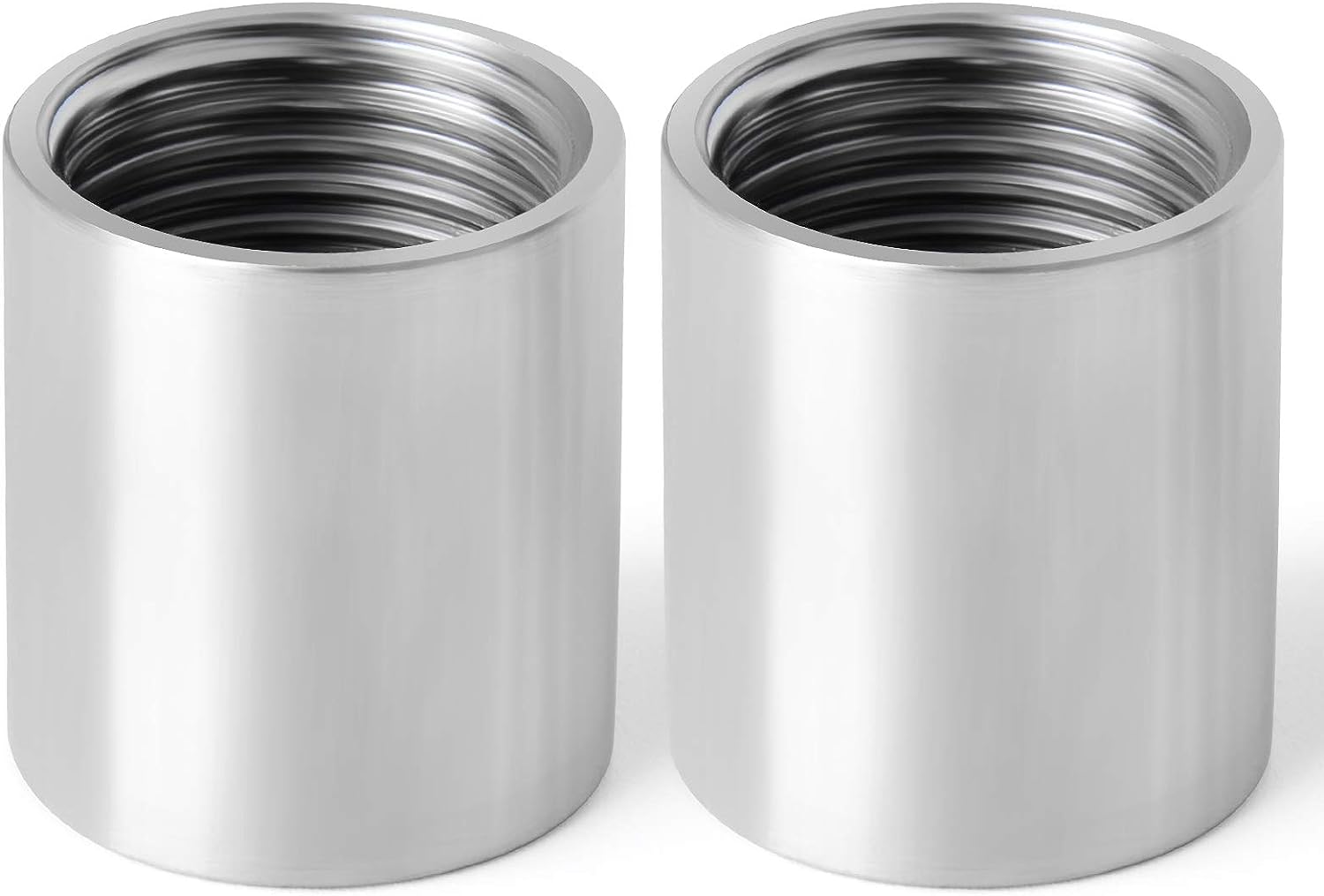 What Industries Commonly Use Stainless Steel Couplings, and Why?
Stainless steel couplings are widely used in various industries due to their excellent properties and benefits. Some of the common industries where stainless steel couplings find significant usage include:
Food and Beverage: Stainless steel couplings are prevalent in the food and beverage industry because of their high corrosion resistance and hygienic properties. They are suitable for applications where the coupling may come into contact with water, food products, or cleaning agents.
Chemical Processing: In chemical processing plants, stainless steel couplings are preferred for their resistance to chemical corrosion. They can handle various chemicals and aggressive substances, making them suitable for pumps, mixers, and other equipment in the chemical industry.
Pharmaceutical: The pharmaceutical industry requires equipment that meets strict hygiene standards. Stainless steel couplings are easy to clean, durable, and resist contamination, making them ideal for pharmaceutical manufacturing processes.
Oil and Gas: In the oil and gas sector, stainless steel couplings are used in pipelines, compressors, and drilling equipment due to their ability to withstand harsh and corrosive environments, especially in offshore drilling operations.
Marine: Stainless steel couplings are widely used in marine applications because of their resistance to saltwater corrosion. They are found in propulsion systems, winches, and other marine equipment.
Aerospace: In the aerospace industry, where weight and reliability are crucial, stainless steel couplings are used in aircraft engines and other critical components to provide high-performance power transmission.
Pulp and Paper: The pulp and paper industry requires equipment that can handle the moisture and chemical-laden environment of paper mills. Stainless steel couplings are corrosion-resistant and suitable for various applications in this industry.
Power Generation: In power plants, stainless steel couplings are used in turbines, generators, and other equipment that require reliable power transmission and resistance to harsh operating conditions.
Mining: The mining industry utilizes stainless steel couplings in conveyor systems, crushers, and other equipment that requires high durability and resistance to abrasive materials.
In summary, stainless steel couplings are chosen for their corrosion resistance, durability, and reliability. They offer the ability to withstand challenging environments and ensure smooth power transmission, making them a preferred choice in a wide range of industries.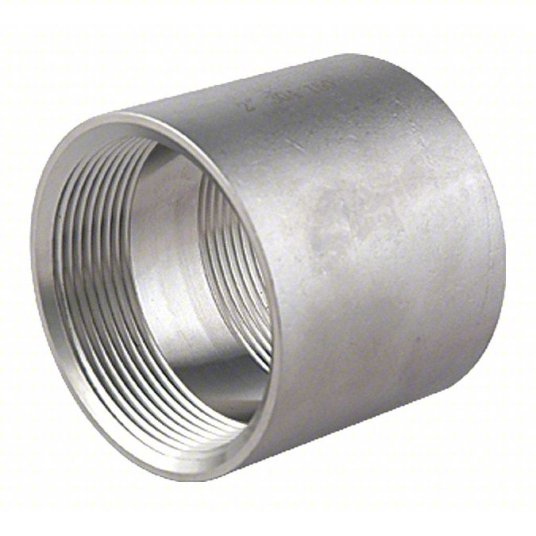 Design Considerations for Stainless Steel Couplings in Marine or Corrosive Environments
Stainless steel couplings are often used in marine or corrosive environments due to their corrosion-resistant properties. However, there are some specific design considerations to ensure optimal performance and longevity in such harsh conditions:
Material Selection: Choose the right grade of stainless steel that offers the best corrosion resistance for the specific marine or corrosive environment. Common stainless steel grades used in such applications include 316 and 316L, which provide excellent resistance to seawater and various corrosive agents.
Surface Finish: Ensure that the coupling's surface has a smooth and polished finish. A smooth surface minimizes the accumulation of contaminants and reduces the risk of crevice corrosion in marine environments.
Sealing: Implement effective sealing mechanisms to prevent moisture and contaminants from entering the coupling. Seals such as rubber gaskets or O-rings can help protect the coupling's interior and reduce the risk of corrosion-related failure.
Coatings: Consider applying additional protective coatings or treatments to enhance the coupling's corrosion resistance. Coatings like epoxy or zinc can provide an extra layer of protection against marine and corrosive elements.
Isolation: In some cases, it might be beneficial to isolate the coupling from direct contact with seawater or corrosive substances. Mounting the coupling on non-corrosive materials or using isolating bushings can help minimize the impact of harsh environments.
Regular Maintenance: Perform routine inspections and maintenance to check for signs of corrosion or wear. Regularly clean the coupling and remove any accumulated debris or contaminants to prevent accelerated corrosion.
Testing: Before deploying stainless steel couplings in marine or corrosive environments, conduct thorough testing to ensure they meet the specific requirements of the application. This testing can include corrosion resistance testing and performance evaluations under simulated conditions.
Monitoring: Implement monitoring systems to detect any early signs of corrosion or degradation. Monitoring can help identify potential issues before they lead to coupling failure and allow for timely preventive measures.
By carefully considering these design considerations and implementing appropriate measures, stainless steel couplings can withstand the challenges of marine or corrosive environments and maintain their performance and durability over time.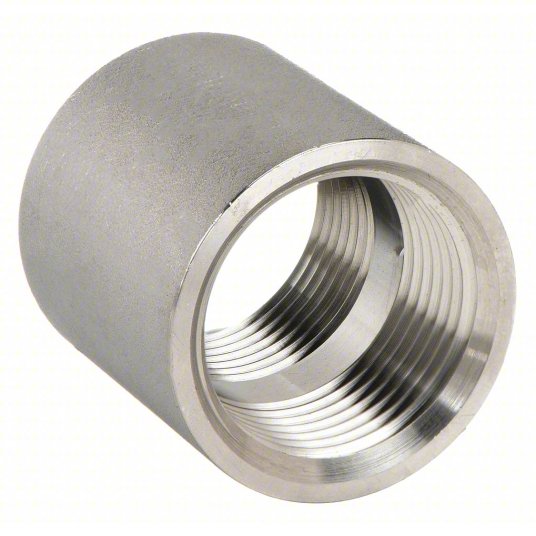 Industry Standards and Certifications for Stainless Steel Couplings
Yes, there are industry standards and certifications that govern the manufacturing and performance of stainless steel couplings. These standards ensure that the couplings meet specific quality and safety requirements for various applications.
Some of the common industry standards and certifications for stainless steel couplings include:
American National Standards Institute (ANSI): ANSI sets standards for various industrial components, including couplings. ANSI standards ensure the couplings' dimensional accuracy, material quality, and performance characteristics.
International Organization for Standardization (ISO): ISO provides globally recognized standards for couplings, among other products. ISO standards cover areas like coupling design, materials, and manufacturing processes.
American Society for Testing and Materials (ASTM): ASTM standards define the material properties and testing procedures for stainless steel couplings, ensuring their durability and reliability.
European Committee for Standardization (CEN): CEN develops European standards for couplings, adhering to the European Union's regulations for quality and safety.
Underwriters Laboratories (UL): UL is a certification organization that tests and certifies couplings for compliance with safety and performance standards. UL-listed couplings have undergone rigorous testing and evaluation.
When selecting stainless steel couplings, it is essential to ensure that they comply with relevant industry standards and carry appropriate certifications. These standards and certifications provide assurance of the coupling's quality, performance, and safety, making them suitable for specific applications.



editor by CX 2023-08-21