Product Description
Hot Selling SS316L SS304L Stainless Steel Pipe Fittings Clamps Internal Threaded Straight Couplings
Datesheet
| | |
| --- | --- |
| Product Name | Stainless Steel Fitting |
| Shape | Union, Tee, 90° Elbow, 45° Elbow, Bushing, Cap, Coupling, Cross, Nipple, Plug |
| Color | Silver |
| Head Code | Hexagonal / Round |
| Body Material  | Stainless Steel |
| Thread Type  | UNF / UNC / NPT / BSPT / BSPP /RP / SAE |
| Technics | Forged |
| Certificate | ISO |
| Sample | Free Sample |
| Customized Support | OEM, ODM |
Advantage
.Mayer Stainless Steel pipe systems are the first choice in metallics for flexibility, durability, ease of installation and longevity.
.Suitable for commercial and industrial applications.
.Mayer pipe systems deliver a competitive return on investment, with a favorable total cost of ownership.
.An extensive range of pipes and fittings from 15mm to 300mm provides installers with a complete solution to meet diverse needs.
.Quality is assured: all pipes and fittings must pass rigorous air and water tightness tests before leaving the factory.
Factory and Facility
Main Products
Certificates
FAQ
Q1: Are you manufacture?
A: YES we are manufacturer.
Q2: Do you provide free sample?
A: YES, we supply you free sample within 1 day.
Q3: What is your deivery time?
A: Our delivery time is normally 7 to 15 days after deposit.
Q4: What is the payment terms?
A: We accept T/T, L/C at sight, PayPal & West union.
 
Q5: May I visit your factory?
A: Yes we welcome your visiting us someday at your convenience.
 
Q6: Can you accept our deisgn and products?
A: Yes we have professional engineer teams. We can deisgn and produce special products
   According to customers' request.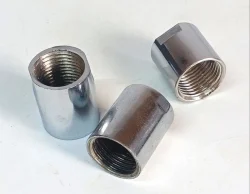 Temperature and Pressure Limits of Stainless Steel Couplings
The temperature and pressure limits of stainless steel couplings can vary depending on the specific design, size, and material of the coupling. In general, stainless steel couplings are known for their excellent temperature and pressure resistance, making them suitable for a wide range of applications, including high-temperature and high-pressure environments.
Temperature Limits:
Stainless steel couplings can typically handle a wide temperature range, from as low as -100°C (-148°F) to as high as 800°C (1472°F) or even higher for specialized high-temperature applications. However, the exact temperature limits depend on factors such as the grade of stainless steel used, the presence of any seals or elastomeric components, and the intended application. Some stainless steel couplings are specifically designed for extreme temperatures in industries like aerospace, oil and gas, and chemical processing.
Pressure Limits:
Stainless steel couplings are known for their excellent strength and resistance to pressure. They can handle pressures ranging from a few hundred PSI (pounds per square inch) to several thousand PSI, depending on the coupling's size and design. High-pressure stainless steel couplings are commonly used in hydraulic systems, oil and gas pipelines, and heavy machinery applications where reliable sealing and pressure containment are critical.
It is important to consult the manufacturer's specifications and technical data to determine the exact temperature and pressure limits of a specific stainless steel coupling model. Using the coupling within the specified limits ensures optimal performance and avoids potential failure or damage.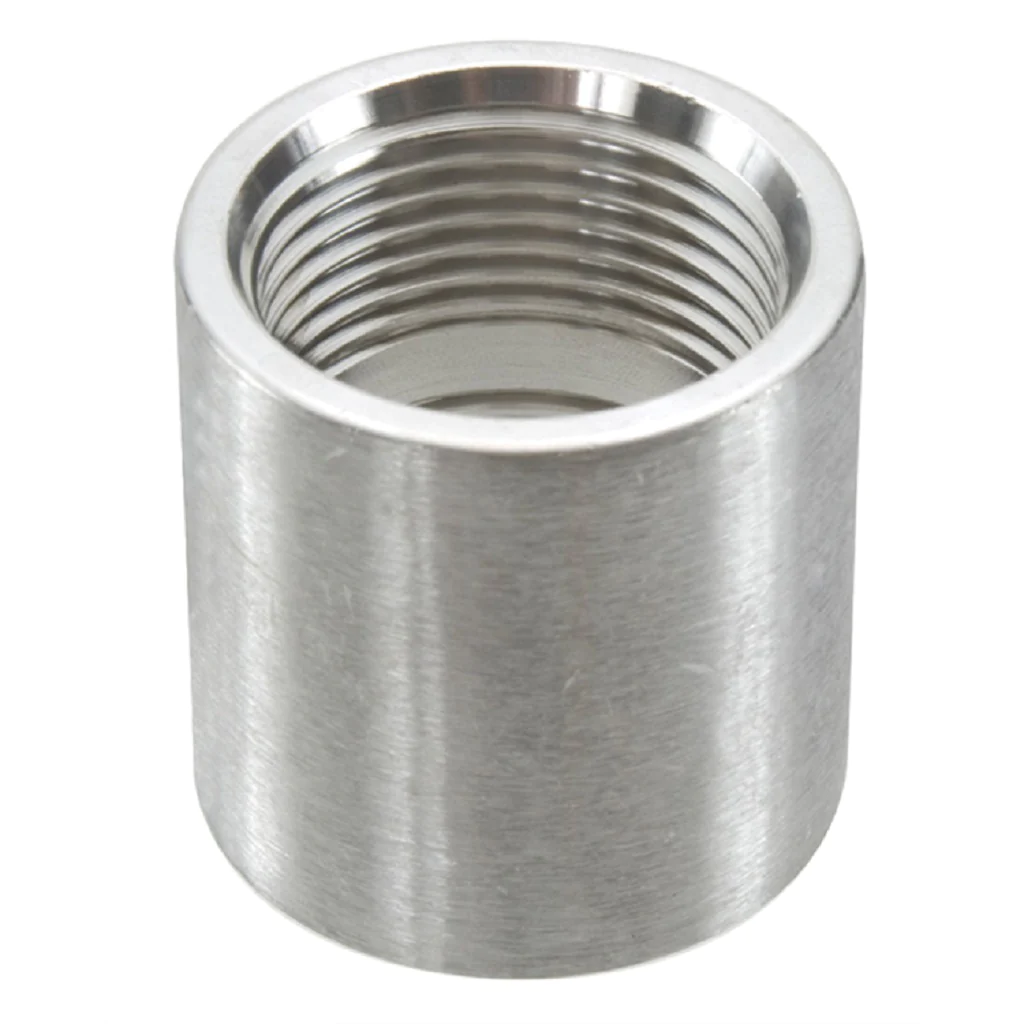 Reducing Vibrations and Noise in Mechanical Systems with Stainless Steel Couplings
Stainless steel couplings play a crucial role in reducing vibrations and noise in mechanical systems through the following mechanisms:
Damping Properties: Stainless steel couplings often have inherent damping properties due to the elasticity of the material. When subjected to vibrations, the stainless steel absorbs and dissipates some of the vibrational energy, reducing the amplitude and impact of vibrations throughout the system.
Flexibility: Stainless steel couplings are available in various designs, including flexible variants. The flexibility allows the coupling to accommodate slight misalignments between the shafts, which helps prevent the transmission of vibrations caused by misalignment to other system components.
Resonance Avoidance: Resonance occurs when the natural frequency of a system matches the excitation frequency, leading to excessive vibrations. Stainless steel couplings with their inherent damping properties can help avoid resonance by absorbing and dissipating vibrational energy before it can build up and cause resonance.
Isolation of Vibrations: Stainless steel couplings act as a mechanical buffer between connected shafts. They can isolate vibrations generated by one component from propagating to other parts of the system. This isolation prevents vibrations from affecting adjacent machinery or components, reducing the overall noise and vibration levels.
Vibration Absorption: In systems where vibrations are prevalent, such as rotating machinery, the stainless steel coupling absorbs and dissipates some of the kinetic energy generated by the moving parts. This energy absorption helps prevent excessive vibrations from reaching critical levels, thus reducing noise and potential damage.
Precision Manufacturing: High-quality stainless steel couplings are precisely engineered and manufactured, ensuring minimal runout and wobble during operation. Precise machining and balancing reduce dynamic forces that can contribute to vibrations and noise.
By effectively reducing vibrations and noise, stainless steel couplings contribute to smoother and quieter operation, extending the lifespan of mechanical components and improving overall system efficiency.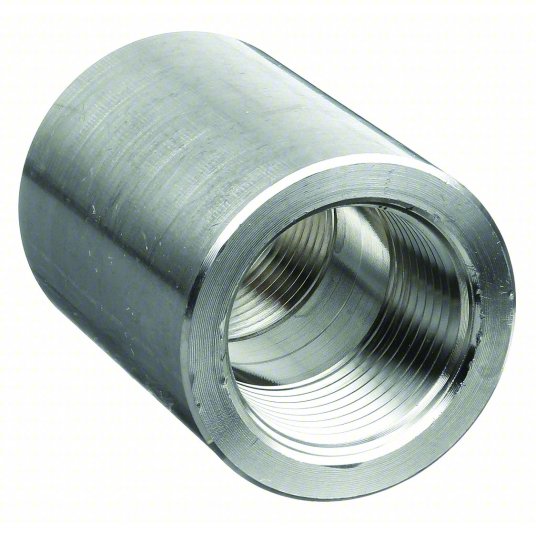 Corrosion Resistance of Stainless Steel Couplings in Harsh Environments
Yes, stainless steel couplings are highly resistant to corrosion and rust in harsh environments. This exceptional corrosion resistance is a result of the specific composition of stainless steel, which includes chromium as a major alloying element.
Chromium forms a protective layer of chromium oxide on the surface of the stainless steel, which acts as a barrier against oxygen and other corrosive elements. This passive layer prevents the metal beneath from coming into direct contact with the surrounding environment, effectively shielding the coupling from corrosion and rust.
In harsh environments where the coupling is exposed to moisture, chemicals, high temperatures, or saltwater, the corrosion-resistant properties of stainless steel ensure that the coupling remains unaffected by the corrosive agents. This makes stainless steel couplings suitable for applications in marine environments, chemical processing plants, wastewater treatment facilities, and other settings where conventional materials may succumb to corrosion over time.
Stainless steel couplings can also withstand frequent washdowns and cleaning processes without deteriorating, making them an excellent choice for industries with strict hygiene requirements, such as food and pharmaceutical manufacturing.
Overall, the ability of stainless steel couplings to resist corrosion and rust in harsh environments enhances their longevity and ensures reliable performance, making them a preferred choice for critical industrial applications.
"`




editor by CX 2023-08-16