Product Description
Stainless Steel Sanitary Clamp Hose Coupling (DY-C045)
Standard: DIN, SMS, ISO, IDF, RJT
Material: 304, 316L (DIN 1.4301, 1.4304)  Forging  
Surface Finish: Ra 1.6 μm, Ra 0.8 μm, Ra 0.4 μm(polished)
Flux domination of pipeline: DN10-300&1/2″-12″, applied to the stainless steel pipeline system
Medium: Beer, Dairy, Beverage, Pharmacy
Application
Range:It mainly used in the field of dairy products,wine,in western medicine,tea drinks,soy products, chemical products, seasoning, cold, biological engineering, water processing engineering, juice drinks, food, high purity gas etc.
Technical Parameter
| | |
| --- | --- |
| Specifictaion | DN25-DN100 ,1″- 4″ |
| Standard Available | ISO,IDF,DIN, 3A ,SMS |
| Material Quality | SUS304,SUS316L |
| Connection Available | Clamping,Threading,Welding |
| Seal Material | EPDM,SIlicone,Telflon,PTFE,Viton,NBR |
| Internal Surface Treatment | Ra<0.8um-1.6um |
| External Surface Treatment | Ra<0.8um-1.6um |
| Temperature Range | -73.3 Celsuis Degree-204.4 Celsuis Degree |
| Pressure Range | 0-10bar,0MPA-1.0MPA |
| Media  | Water,oil,gas and some corrosive liquids |
| Product features | Beautiful appearance, smooth surface, acid and alkali resistance, anti – corrosion, texture and performance |
Simple Introduction:Equipped with braided hose,hose connector three, also hose link, health grade hose platinum sulfide,Polyester braided. Good stability of the platinum vulcanized silicone rubber hose for pharmaceutical, Bio Medical, cosmetic, and food processing applications. Polyester yarn woven in the sanitary grade hose wall reinforced hose under pressure, LKE00630 woven reinforced silicone tube after a lot of physical, chemical and biological testing, Class VI FDA, CFR USP 177.2600, ISO 1571,  European Pharmacopoeia 3.1.9 and 3A standards.
Note:manufacturing process can be in accordance with the different finish, materials and industrial standards, with a simple structure, beautiful shape, easy disassembly, flexible operation, fluid resistance is small, the use of safe and reliable.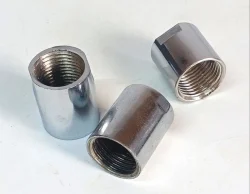 Temperature and Pressure Limits of Stainless Steel Couplings
The temperature and pressure limits of stainless steel couplings can vary depending on the specific design, size, and material of the coupling. In general, stainless steel couplings are known for their excellent temperature and pressure resistance, making them suitable for a wide range of applications, including high-temperature and high-pressure environments.
Temperature Limits:
Stainless steel couplings can typically handle a wide temperature range, from as low as -100°C (-148°F) to as high as 800°C (1472°F) or even higher for specialized high-temperature applications. However, the exact temperature limits depend on factors such as the grade of stainless steel used, the presence of any seals or elastomeric components, and the intended application. Some stainless steel couplings are specifically designed for extreme temperatures in industries like aerospace, oil and gas, and chemical processing.
Pressure Limits:
Stainless steel couplings are known for their excellent strength and resistance to pressure. They can handle pressures ranging from a few hundred PSI (pounds per square inch) to several thousand PSI, depending on the coupling's size and design. High-pressure stainless steel couplings are commonly used in hydraulic systems, oil and gas pipelines, and heavy machinery applications where reliable sealing and pressure containment are critical.
It is important to consult the manufacturer's specifications and technical data to determine the exact temperature and pressure limits of a specific stainless steel coupling model. Using the coupling within the specified limits ensures optimal performance and avoids potential failure or damage.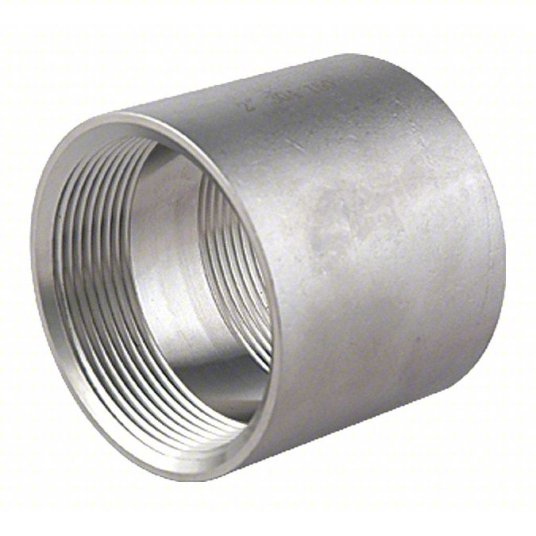 Design Considerations for Stainless Steel Couplings in Marine or Corrosive Environments
Stainless steel couplings are often used in marine or corrosive environments due to their corrosion-resistant properties. However, there are some specific design considerations to ensure optimal performance and longevity in such harsh conditions:
Material Selection: Choose the right grade of stainless steel that offers the best corrosion resistance for the specific marine or corrosive environment. Common stainless steel grades used in such applications include 316 and 316L, which provide excellent resistance to seawater and various corrosive agents.
Surface Finish: Ensure that the coupling's surface has a smooth and polished finish. A smooth surface minimizes the accumulation of contaminants and reduces the risk of crevice corrosion in marine environments.
Sealing: Implement effective sealing mechanisms to prevent moisture and contaminants from entering the coupling. Seals such as rubber gaskets or O-rings can help protect the coupling's interior and reduce the risk of corrosion-related failure.
Coatings: Consider applying additional protective coatings or treatments to enhance the coupling's corrosion resistance. Coatings like epoxy or zinc can provide an extra layer of protection against marine and corrosive elements.
Isolation: In some cases, it might be beneficial to isolate the coupling from direct contact with seawater or corrosive substances. Mounting the coupling on non-corrosive materials or using isolating bushings can help minimize the impact of harsh environments.
Regular Maintenance: Perform routine inspections and maintenance to check for signs of corrosion or wear. Regularly clean the coupling and remove any accumulated debris or contaminants to prevent accelerated corrosion.
Testing: Before deploying stainless steel couplings in marine or corrosive environments, conduct thorough testing to ensure they meet the specific requirements of the application. This testing can include corrosion resistance testing and performance evaluations under simulated conditions.
Monitoring: Implement monitoring systems to detect any early signs of corrosion or degradation. Monitoring can help identify potential issues before they lead to coupling failure and allow for timely preventive measures.
By carefully considering these design considerations and implementing appropriate measures, stainless steel couplings can withstand the challenges of marine or corrosive environments and maintain their performance and durability over time.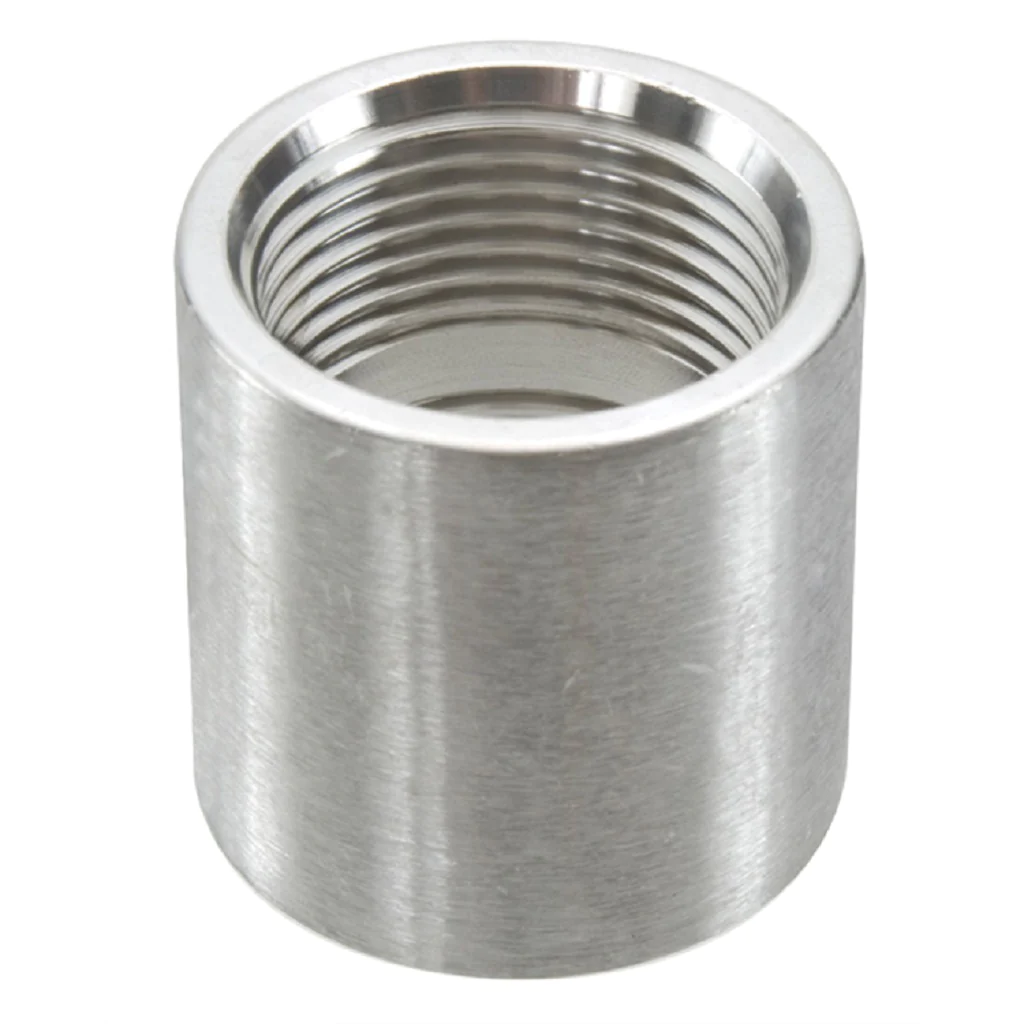 Proper Installation of Stainless Steel Couplings for Optimal Performance
Installing a stainless steel coupling correctly is essential for ensuring its optimal performance and longevity. Follow these steps for proper installation:
Inspect the Coupling: Before installation, carefully inspect the coupling and its components for any damage or defects. Ensure that it matches the required specifications for the application.
Prepare the Shafts: Clean and degrease the shafts to ensure a clean surface for coupling attachment. Remove any debris or contaminants that could affect the coupling's performance.
Align the Shafts: Make sure the shafts are properly aligned to minimize misalignment, which can cause stress on the coupling and lead to premature failure. Use alignment tools to achieve precise alignment.
Apply Lubrication: Apply a thin layer of appropriate lubricant to the mating surfaces of the coupling halves and the shafts. This will reduce friction during installation and future operation.
Assemble the Coupling: Carefully position the coupling halves onto the shafts, ensuring that they are fully engaged and aligned. Follow the manufacturer's instructions for assembly, including torque specifications for clamping screws.
Tighten Clamping Screws: Gradually tighten the clamping screws in a criss-cross pattern to ensure even pressure distribution. Use a torque wrench to achieve the recommended torque value specified by the manufacturer.
Check Runout: After installation, check for any runout or eccentricity by rotating the coupling and observing any visible movement or vibration. Address any runout issues promptly.
Perform a Trial Run: Before putting the coupling into full operation, perform a trial run to ensure smooth operation and check for any signs of abnormal behavior or noise.
Regular Inspections: Implement a maintenance schedule to regularly inspect the coupling for wear, corrosion, or misalignment. Address any issues promptly to prevent further damage.
Properly installing a stainless steel coupling according to these guidelines will help maximize its performance, reliability, and service life in the mechanical system.



editor by CX 2023-08-17