Product Description
product-list-1.html
Other Products List We Manufacture:
Industry Ball Valves
            3 Way Ball Valve
            1 PC Male/Female Thread Ball Valve
            2 PC Male/Female Thread Ball Valve
            3 PC Male/Female Thread Ball Valve
            1 PC Flange/Welding/Union Ball Valve
            2 PC Flange/Welding/Union Ball Valve
            3 PC Flange/Welding/Union Ball Valve
            Floating ball valve
            2 inch ball valve
            motorized ball valve
            electric ball valve
            1 inch ball valve
             ball valve manufacturers
             trunnion mounted ball valve
             gas ball valve
             ss ball valve
             full port ball valve
             trunnion ball valve
             high pressure ball valve
             actuated ball valve
             flanged ball valve
             mini ball valve
             three way ball valve
             pneumatic ball valve
             3 inch ball valve
             4 inch ball valve
             2 piece ball valve
             3 piece ball valve
             water ball valve
             threaded ball valve
             4 way ball valve
             full bore ball valve
             ball valve shut off
             cryogenic ball valve
             segmented ball valve
             stainless ball valve
              2 way ball valve
             metal seated ball valve
             locking ball valve
             pneumatic actuated ball valve
             rising stem ball valve 
             3 way flanged ball valve
             3 way ss ball valve
             1 ball valve price
             4 inch stainless steel ball valve
             trunnion ball valve manufacturers
             locking ball valve 
             spring return ball valve 
             ball valve flange type
          2.Industry Pipe Fittings
            welded/thread Elbow
           Tee
            Cross
            Cap
            Pipe Hanger
            Hose Joint
            Unions
            Quick connector
            Quick coupling
            Ferrule
            Reducer
            Socket
            Bend
            Plug
            Bushing
            Nipple
            Y-Tee
            Y-Shaped
            Lateral-Tee
            Flange
          3 .Sanitary valve
            Sanitary Butterfly Valves
            Sanitary Check Valves
            Sanitary Ball Valvess
            Sanitary Reversal Valve
            Sanitary Diaphragm Valves
            Sanitary Sample Valves
            Sanitary Safety Valves
            Sanitary Control Valves
            Sanitary Relief Pressure Valves
        4. Sanitary Pipe Fittings
            Sanitary Elbow
            Sanitary TeeSanitary Reducer
            Sanitary Cross
            Sanitary Triclamp Ferrule
            Sanitary Cap
            Sanitary Pipe Hanger
            Sanitary Tank Cleaning Ball
            Sanitary Hose Joint
            Sanitary Unions
            Sanitary Sight Glass
            Sanitary Strainer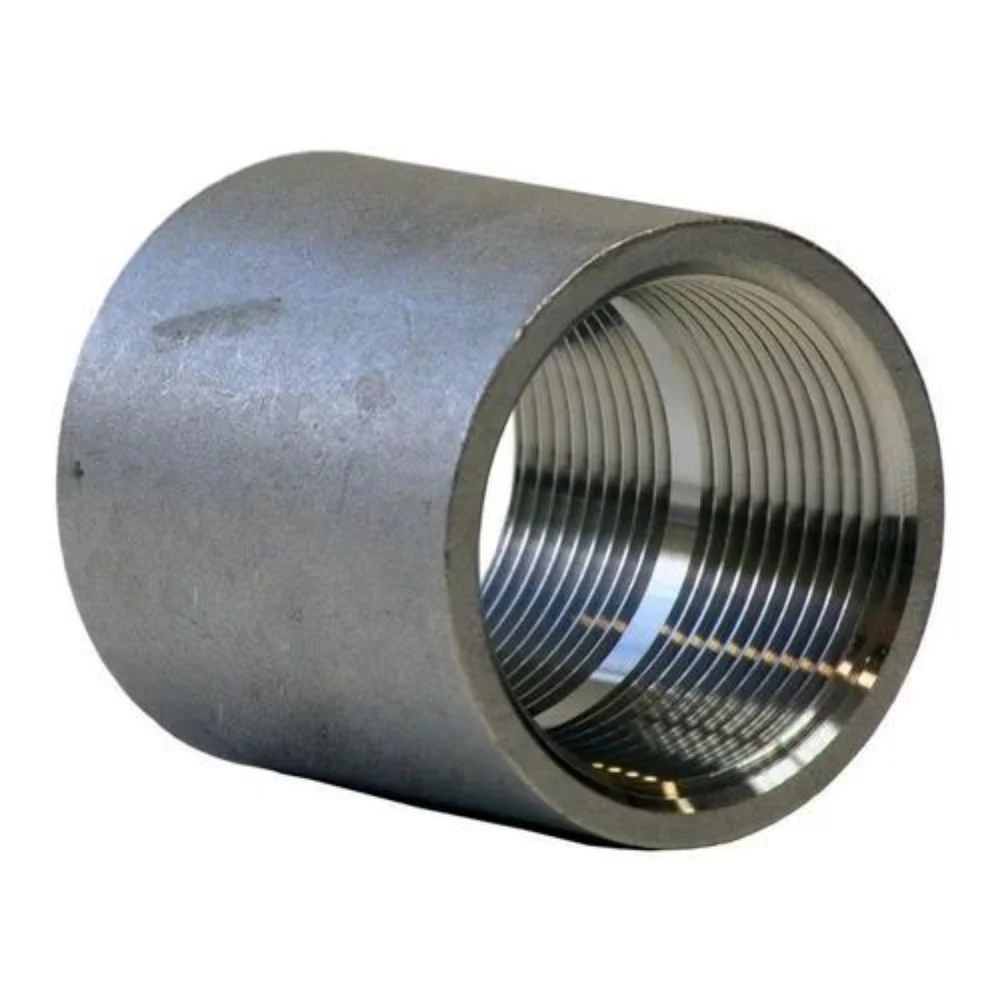 Can Stainless Steel Couplings Handle Misalignment Between Shafts Effectively?
Yes, stainless steel couplings are designed to handle certain degrees of misalignment between shafts effectively. While they may not provide as much flexibility as some elastomeric couplings, stainless steel couplings can accommodate angular, parallel, and axial misalignments to a certain extent.
Angular Misalignment:
Stainless steel couplings can tolerate small angular misalignments between the shafts. Angular misalignment occurs when the axes of the connected shafts are not perfectly aligned. Stainless steel couplings can handle these slight deviations and still transmit torque efficiently. However, excessive angular misalignment can cause additional stress on the coupling and may lead to premature wear or failure.
Parallel Misalignment:
Stainless steel couplings can also accommodate parallel misalignment, which occurs when the shafts are not perfectly aligned along their axis but run parallel to each other. They can compensate for minor deviations and allow smooth rotation between the shafts. However, if the parallel misalignment is beyond the coupling's rated capacity, it can lead to increased loads on the coupling and the connected equipment.
Axial Misalignment:
Stainless steel couplings can handle limited axial misalignment, where the shafts have slight axial displacement along their common axis. The coupling's design may allow for some axial movement without compromising performance. However, it is essential to ensure that the axial misalignment does not exceed the coupling's specified limits to avoid detrimental effects.
It is important to select the appropriate stainless steel coupling type and size based on the specific misalignment requirements of the application. Regular inspection and maintenance can also help identify and address any misalignment issues early on, ensuring the coupling continues to operate effectively and with minimal wear.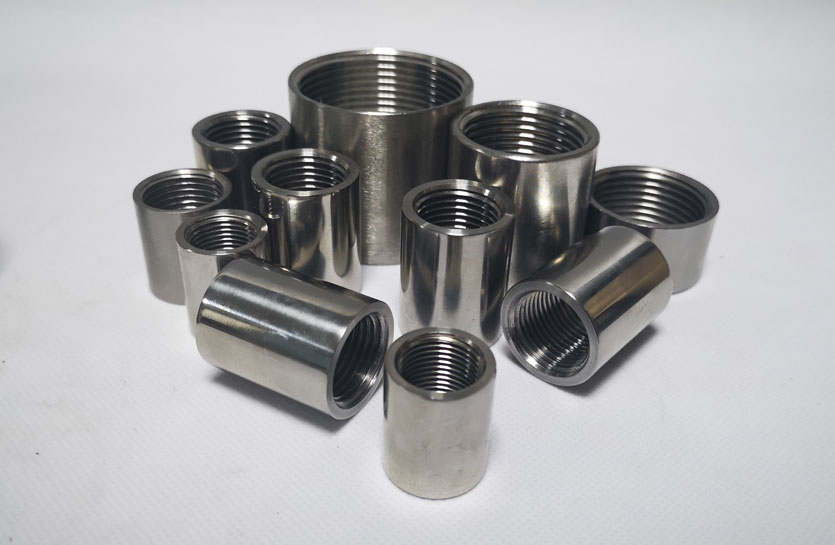 Causes of Failure in Stainless Steel Couplings and Prevention
Stainless steel couplings are designed for durability and reliability, but like any mechanical component, they can experience failure under certain conditions. Understanding the potential causes of failure and taking preventive measures can help ensure the longevity and performance of stainless steel couplings. Some common causes of failure include:
1. Overloading: Exceeding the maximum torque or load capacity of the coupling can lead to deformation or breakage. To prevent overloading, it's essential to choose a coupling with the appropriate torque and load ratings for the specific application.
2. Misalignment: Misalignment between shafts can create additional stresses on the coupling, leading to premature wear and failure. Regularly inspect and adjust shaft alignment to ensure it stays within the coupling's allowable limits.
3. Corrosion: While stainless steel is corrosion-resistant, it is not immune to corrosion, especially in harsh environments with exposure to corrosive substances. Regular cleaning and maintenance can help prevent corrosion-related failure.
4. Fatigue: Repeated cycles of loading and unloading can cause fatigue failure in the coupling. Ensure that the coupling's rated fatigue life matches the application's requirements and replace worn-out couplings promptly.
5. Installation Errors: Improper installation, such as insufficient tightening of set screws or improper keyway fitting, can lead to coupling slippage and failure. Follow the manufacturer's guidelines for correct installation procedures.
6. Contamination: Foreign particles or debris can get trapped between the coupling's mating surfaces, leading to uneven loading and premature wear. Keep the coupling and surrounding area clean to avoid contamination-related issues.
7. Temperature Extremes: Extreme temperature variations can affect the material properties of the coupling and lead to failure. Choose couplings rated for the temperature range of the application.
8. Vibration and Resonance: Excessive vibration or resonance can cause stress concentrations in the coupling, leading to fatigue failure. Dampen vibrations and resonance using appropriate mounting and isolation techniques.
9. Material Defects: Occasionally, manufacturing defects in the stainless steel coupling can cause premature failure. Source couplings from reputable manufacturers with a track record of quality and reliability.
Preventive Measures: To prevent failure and ensure optimal performance, consider the following preventive measures:
Choose the right coupling type and size for the application's torque and load requirements.
Regularly inspect and maintain the coupling, checking for signs of wear, misalignment, or contamination.
Ensure proper installation following the manufacturer's guidelines.
Monitor operating conditions and address any unusual vibrations or temperature variations promptly.
Perform regular shaft alignment checks to avoid excessive misalignment.
Use protective measures such as seals or covers to prevent contamination and corrosion.
Monitor coupling fatigue life and replace worn-out couplings before they reach their fatigue limit.
By understanding the potential causes of failure and implementing appropriate preventive measures, users can increase the reliability and longevity of stainless steel couplings in their applications.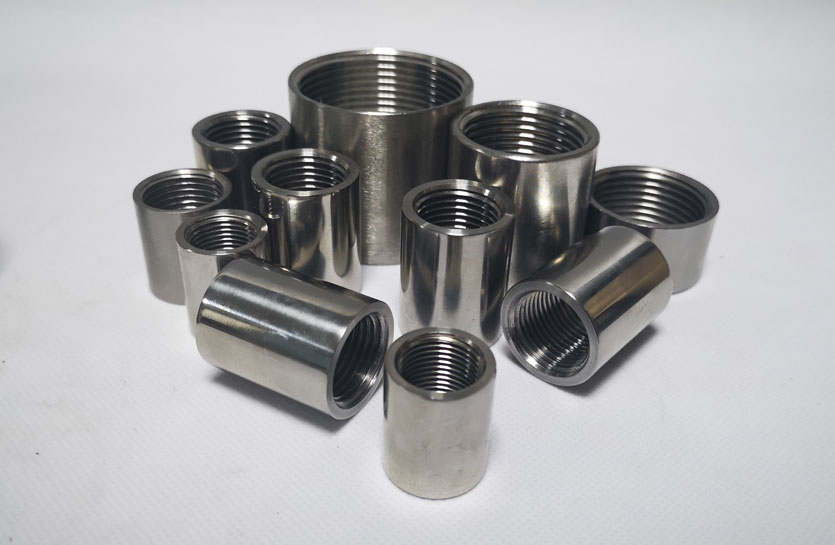 Advantages of Stainless Steel Couplings in Various Applications
Stainless steel couplings offer several advantages that make them suitable for a wide range of applications in diverse industries:
1. Corrosion Resistance:
The primary advantage of stainless steel couplings is their exceptional resistance to corrosion. They can withstand exposure to moisture, chemicals, and aggressive environments, making them ideal for applications in marine, chemical processing, and food industries.
2. Durability:
Stainless steel couplings are known for their strength and durability. They can handle high loads and provide reliable performance over extended periods, reducing the need for frequent replacements and lowering maintenance costs.
3. Hygienic Properties:
In industries like food, pharmaceuticals, and healthcare, stainless steel couplings are preferred due to their hygienic properties. They are easy to clean and maintain, ensuring that the transmission of power does not pose any risk of contamination.
4. Temperature Resistance:
Stainless steel couplings can operate efficiently over a wide temperature range, making them suitable for both low-temperature and high-temperature applications.
5. Versatility:
Stainless steel couplings can be used with different types of shaft materials without causing galvanic corrosion. This compatibility allows for flexibility in coupling selection for various equipment setups.
6. Aesthetic Appeal:
Stainless steel has an attractive, polished surface finish, which enhances the visual appeal of equipment where the couplings are visible.
7. Reduced Maintenance:
Thanks to their corrosion resistance and durability, stainless steel couplings require minimal maintenance, resulting in cost savings and increased uptime.
8. Safety and Reliability:
Stainless steel couplings offer high reliability in critical applications, ensuring safe and uninterrupted operation of machinery.
9. Resistance to Wear and Tear:
Stainless steel couplings resist wear and tear caused by frequent start-stop cycles or shock loads, ensuring consistent performance over time.
Overall, stainless steel couplings are favored in applications where corrosion resistance, strength, and reliability are crucial. Their versatility and ability to perform well in challenging environments make them a valuable component in a wide range of industrial machinery and equipment.
"`




editor by CX 2023-11-16