Product Description
Extended Multi-Function Gear Ring Single-Section Stainless Steel Pipe Coupling
 
1. Product Introduction 
*  Mainly used for varied pipe connection
*  Suit for Water, Sewage, Gas, Oil Service Pipeline .
2. Features :
*   used for both pipe connection and leaking pipe repair
*   allow angular deflection and provide restraint 
*   anticorrosive
*   easy installation and disassembly 
3.  Dimension Sheet :
 
S/N
O. D Range
Ship
Industry
Length (mm)
 
mm
PN (bar)
WP (bar)
Normal
Extended
1
21-23
16
32
57
 
2
26-28
16
32
57
 
3
33-35
16
32
57
 
4
42-44
16
32
57
 
5
47-49
16
32
57
100
6
56-58
16
32
57
100
7
59-62
16
32
80
139
8
62-64
16
32
80
139
9
75-78
14
28
80
139
10
79-81
14
28
80
203
11
88-92
14
28
107
203
12
106-110
14
28
107
203
13
112-116
14
28
107
203
14
116-119
14
28
107
203
15
123-126
14
28
107
203
16
131-134
14
28
107
203
17
137-143
14
28
116
203
18
157-161
12
24
116
203
19
163-166
12
24
116
203
20
166-170
12
24
116
203
21
168-172
12
24
116
203
22
198-201
8
16
155
255
23
217-221
8
16
155
255
24
250-254
8
16
155
255
25
271-275
8
16
155
255
26
313-317
7
14
155
255
27
323-327
7
14
155
255
28
354-358
7
14
155
255
29
375-379
7
14
155
255
Note: we accept your specific dimensions which are not included in the above list .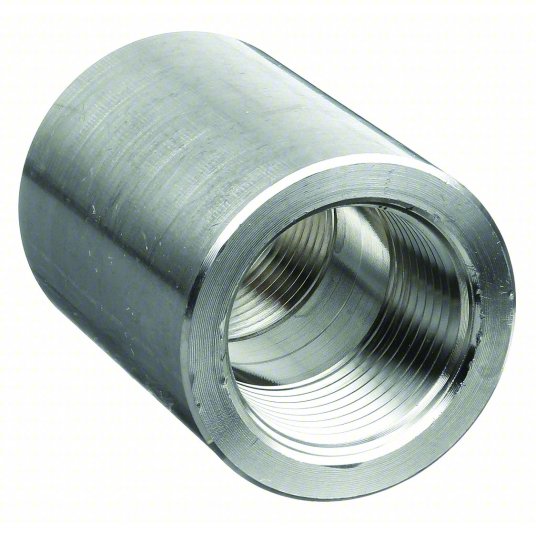 Can Stainless Steel Couplings Withstand High Torque and Heavy Loads?
Yes, stainless steel couplings are designed to withstand high torque and heavy loads in various industrial applications. Stainless steel is known for its excellent mechanical properties, including high strength and durability, making it well-suited for coupling systems that experience significant loads.
Stainless steel couplings are available in different designs, such as rigid couplings, flexible couplings, and beam couplings, each offering specific benefits in terms of torque transmission and load-carrying capacity.
Rigid Stainless Steel Couplings: Rigid couplings provide a solid connection between shafts and are ideal for applications where precise shaft alignment and torque transmission are crucial. They can handle high torque and heavy loads without any noticeable deformation or backlash. Rigid couplings are commonly used in machinery that requires precise motion control and accurate synchronization.
Flexible Stainless Steel Couplings: Flexible couplings, also known as misalignment couplings, can accommodate some degree of shaft misalignment while transmitting torque and handling heavy loads. They are designed to maintain a constant velocity ratio even in situations where shafts are not perfectly aligned. Flexible stainless steel couplings can help reduce stress on bearings and other components by compensating for misalignments and dampening vibrations, making them suitable for various industrial machinery and power transmission systems.
Beam Stainless Steel Couplings: Beam couplings are a type of flexible coupling that uses a helical cut in a stainless steel beam to provide flexibility. They are capable of handling high torque and moderate misalignments while maintaining a compact design. Beam couplings are commonly used in motion control systems, encoders, and other precision equipment that requires torque transmission with minimal backlash.
The load-carrying capacity and torque handling capability of stainless steel couplings depend not only on the design but also on the specific grade and size of the coupling. When selecting a stainless steel coupling for high torque and heavy load applications, it's essential to consider factors such as the operating environment, shaft sizes, misalignment requirements, and overall system specifications.
In summary, stainless steel couplings are well-suited for applications that require withstanding high torque and heavy loads. Proper selection and installation of the appropriate coupling type and size will ensure optimal performance and reliability in demanding industrial settings.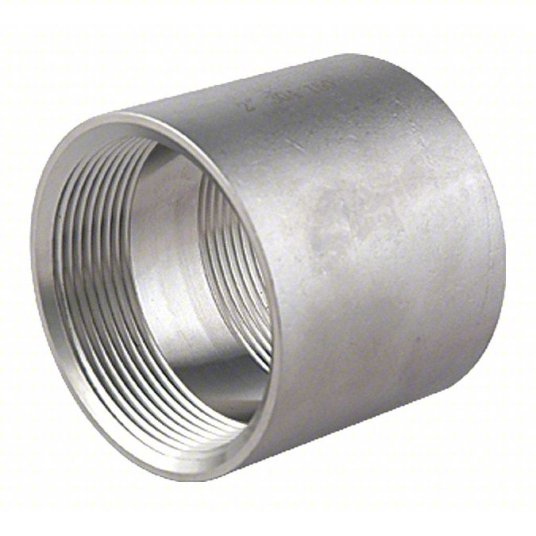 Design Considerations for Stainless Steel Couplings in Marine or Corrosive Environments
Stainless steel couplings are often used in marine or corrosive environments due to their corrosion-resistant properties. However, there are some specific design considerations to ensure optimal performance and longevity in such harsh conditions:
Material Selection: Choose the right grade of stainless steel that offers the best corrosion resistance for the specific marine or corrosive environment. Common stainless steel grades used in such applications include 316 and 316L, which provide excellent resistance to seawater and various corrosive agents.
Surface Finish: Ensure that the coupling's surface has a smooth and polished finish. A smooth surface minimizes the accumulation of contaminants and reduces the risk of crevice corrosion in marine environments.
Sealing: Implement effective sealing mechanisms to prevent moisture and contaminants from entering the coupling. Seals such as rubber gaskets or O-rings can help protect the coupling's interior and reduce the risk of corrosion-related failure.
Coatings: Consider applying additional protective coatings or treatments to enhance the coupling's corrosion resistance. Coatings like epoxy or zinc can provide an extra layer of protection against marine and corrosive elements.
Isolation: In some cases, it might be beneficial to isolate the coupling from direct contact with seawater or corrosive substances. Mounting the coupling on non-corrosive materials or using isolating bushings can help minimize the impact of harsh environments.
Regular Maintenance: Perform routine inspections and maintenance to check for signs of corrosion or wear. Regularly clean the coupling and remove any accumulated debris or contaminants to prevent accelerated corrosion.
Testing: Before deploying stainless steel couplings in marine or corrosive environments, conduct thorough testing to ensure they meet the specific requirements of the application. This testing can include corrosion resistance testing and performance evaluations under simulated conditions.
Monitoring: Implement monitoring systems to detect any early signs of corrosion or degradation. Monitoring can help identify potential issues before they lead to coupling failure and allow for timely preventive measures.
By carefully considering these design considerations and implementing appropriate measures, stainless steel couplings can withstand the challenges of marine or corrosive environments and maintain their performance and durability over time.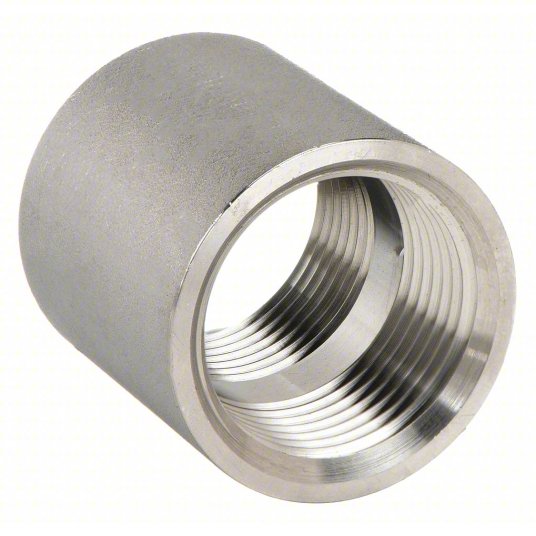 Industry Standards and Certifications for Stainless Steel Couplings
Yes, there are industry standards and certifications that govern the manufacturing and performance of stainless steel couplings. These standards ensure that the couplings meet specific quality and safety requirements for various applications.
Some of the common industry standards and certifications for stainless steel couplings include:
American National Standards Institute (ANSI): ANSI sets standards for various industrial components, including couplings. ANSI standards ensure the couplings' dimensional accuracy, material quality, and performance characteristics.
International Organization for Standardization (ISO): ISO provides globally recognized standards for couplings, among other products. ISO standards cover areas like coupling design, materials, and manufacturing processes.
American Society for Testing and Materials (ASTM): ASTM standards define the material properties and testing procedures for stainless steel couplings, ensuring their durability and reliability.
European Committee for Standardization (CEN): CEN develops European standards for couplings, adhering to the European Union's regulations for quality and safety.
Underwriters Laboratories (UL): UL is a certification organization that tests and certifies couplings for compliance with safety and performance standards. UL-listed couplings have undergone rigorous testing and evaluation.
When selecting stainless steel couplings, it is essential to ensure that they comply with relevant industry standards and carry appropriate certifications. These standards and certifications provide assurance of the coupling's quality, performance, and safety, making them suitable for specific applications.



editor by CX 2023-08-11