Product Description
Stainless Steel Coupling Manufacturer in  China
Feature of Coupling:
1.Material: SS201, SS304/CF8, SS316/CF8M
2.Thread Ending: NPT, DIN, BSP, BSPP, BSPT etc.
3.Size: 1/4″-4″ As Customers' Requirement
4.Pressure: 150LB
5.Application: Applied to stainless steel pipeline system
6.Packing: Normally Plastic PP Bag, small box, cartons and plywood cases.
Product name
Stainless Steel Coupling Manufacturer in  China
1)Material
SS304, 304L, 316, 316L
2)Size
1/4"-4"&DN6-DN100
3)Certificate
ISO9001: 2000,CE,CIQ,SGS
4)Working pressure
1000psi(6.4MPa)
5)Connection Ends
Threaded (F/F,M/F), Butt welded, Socket welded (BW, SW).
6)Suitable medium
Water, Oil and some corrosive liquid
7)Temperature Range
-20-200 degree C
8)Investment
casting steel
 
 
Our advantage
Survival by quality and development by credibility.
Quality first, customer upmost !
 
Timely shipment
 
24 Hours services
 
Can do OEM products
 
 
Delivery time
Usually 25 days around and can negotiate as per order qty
Shipping port
HangZhou, ZheJiang
Term of Payment
30% TT deposit, the balance against copy of B/L
Package detail
inner CTN, ourside plywood case
MOQ
20 PCS/size
Capacity to produce
100, 000 PCS/week
FAQ:
1 Are you a factory or trading company?
We are a factory specialized in manufacturing valves and fitting over 10 years.
And we have got the verification of compliance for ball valve from ECM and ISO9001 certificate of manufacturing and processing of valves and fittings.
2 Where are the main markets for your products?
We hope to make business with companies from all over the world. And for now, our valves and fittings have been exported to especially in North America, South America, South Asia, Europe and Middle East.
3 Do you have a minimum quantity of the products?
No, we will build business with you with even 1pc. We believe this cooperation will be a long-term relationship for our high quality, competitive price and good after-sale service.
4 Are samples available to be sent with free?
It depends on what product you need. There are hundreds of products we sell. You can contact us for particular answer.
5 Can you print our Logo on the valves?
Yes, we can totally produce products according to your this kind special request, even manufacture it based on your drawing.
6 What is your lead time?
It's around 30 days normally. If we have the products in stock, it will be about 15days
7 How can I check your factory situation while it's difficult for me to come to China?
We have photos and videos on our website and face book, It shows every step of the manufacturing.
We also have a showroom in CA, USA. If you have time, you can take a look.
8 How can you guarantee the quality of products?
First of all, we have the numerical control device to manufacture products accurately. Then our quality inspectors will test products 1 by 1 to make sure every valve or fitting we sell is qualified.
9 How long is the quality guarantee period?
We supply 6 to 12 months for quality guarantee according to customers' using frequency.
10 How do you pack?
  Plastic bags——-Paper boxes——-Cartons——-Plywood cases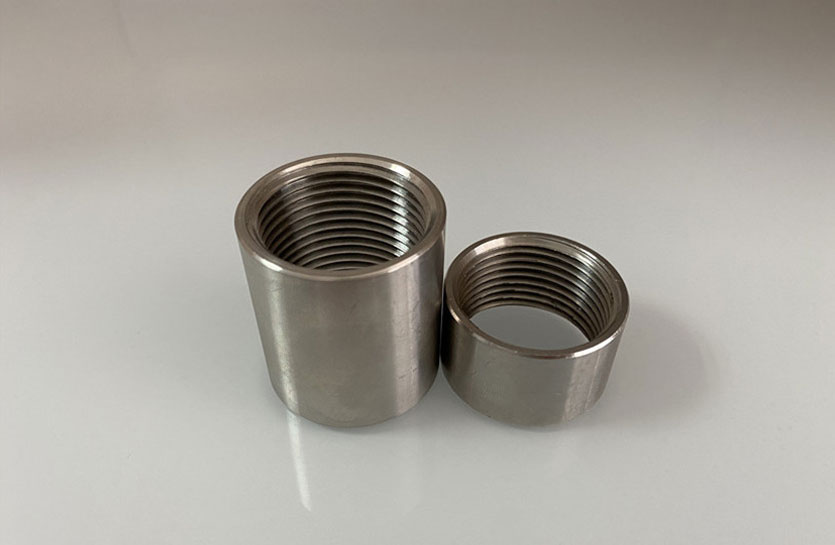 What are the Maintenance Requirements for Stainless Steel Couplings to Ensure Their Longevity?
To ensure the longevity and optimal performance of stainless steel couplings, regular maintenance is essential. The maintenance requirements for stainless steel couplings typically include:
Regular Inspection: Conduct routine visual inspections of the coupling to check for signs of wear, corrosion, or damage. Inspect the coupling's fasteners and ensure they are properly tightened.
Lubrication: Some stainless steel couplings may require periodic lubrication of the moving parts to reduce friction and wear. Follow the manufacturer's guidelines for the appropriate lubricant and frequency of application.
Cleaning: Keep the coupling clean from debris, dirt, and contaminants. Regularly clean the coupling using appropriate cleaning agents to prevent the build-up of foreign particles that could lead to accelerated wear.
Alignment Check: Verify that the shafts connected by the coupling are properly aligned. Misalignment can lead to increased stress on the coupling and reduce its service life. If misalignment is detected, take corrective measures to realign the shafts.
Torque Check: Periodically check the torque on the coupling's fasteners to ensure they are properly tightened. Loose fasteners can result in coupling slippage and potential failure.
Replacement of Worn Parts: If any components of the stainless steel coupling show signs of wear or damage beyond acceptable limits, they should be promptly replaced with new parts from the original manufacturer.
It is important to follow the maintenance schedule recommended by the coupling manufacturer. Different applications may have specific maintenance requirements based on factors such as operating conditions, torque levels, and environmental exposure. By adhering to proper maintenance practices, operators can extend the lifespan of the stainless steel coupling, reduce the risk of unexpected failures, and ensure consistent and reliable performance in their mechanical systems.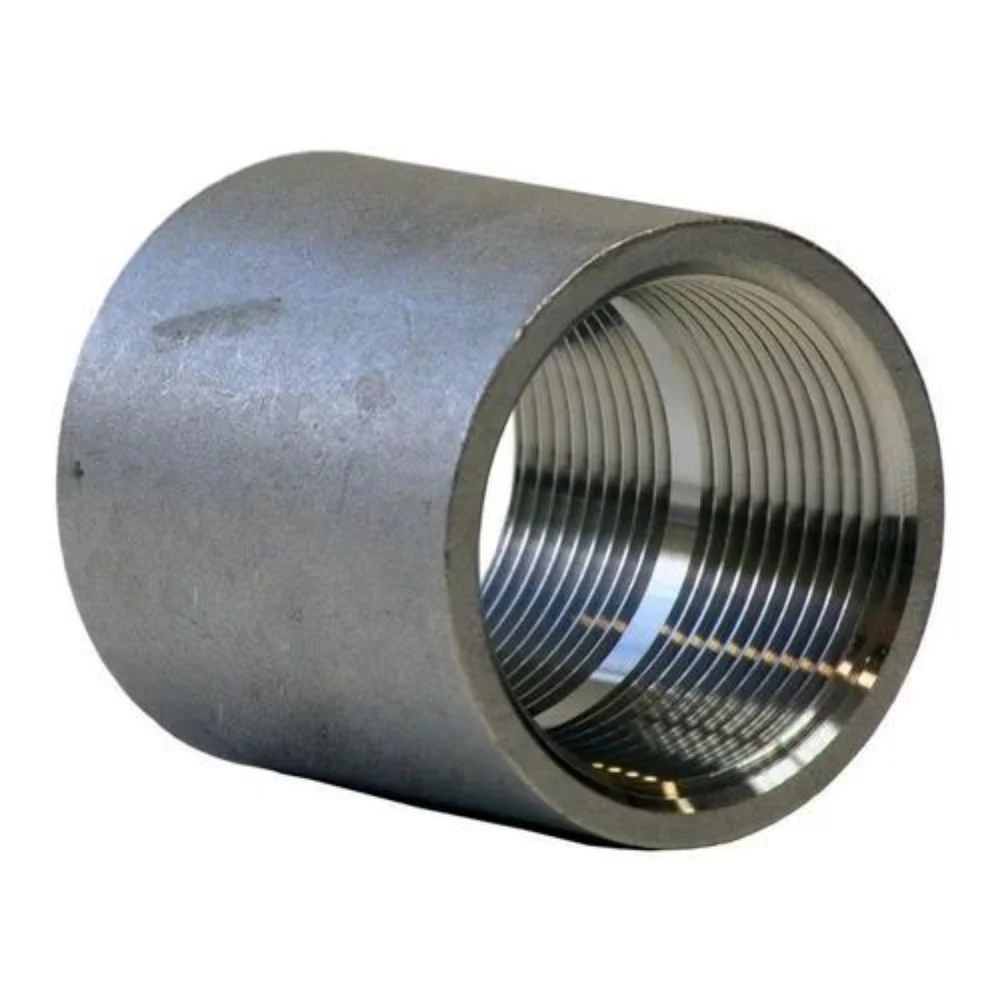 Stainless Steel Couplings in High-Temperature Applications
Stainless steel couplings are well-suited for high-temperature applications due to their excellent thermal stability and resistance to oxidation. The structural integrity of stainless steel couplings remains largely unaffected within certain temperature ranges, making them suitable for use in various industrial processes that involve elevated temperatures.
The performance of stainless steel couplings in high-temperature conditions is primarily attributed to the unique properties of stainless steel alloys. Stainless steel contains chromium, which forms a protective oxide layer on the surface when exposed to oxygen. This passive oxide layer, also known as chromium oxide, acts as a barrier against further oxidation and corrosion, enhancing the material's resistance to heat and scaling.
The temperature limits for stainless steel couplings depend on the specific grade of stainless steel used. Common stainless steel grades like 304 and 316 have different temperature thresholds, but they can typically withstand temperatures ranging from 600°C to 925°C (1112°F to 1700°F) without significant loss of structural integrity.
For extreme high-temperature applications, specialized stainless steel alloys with higher nickel and chromium content, such as Inconel or Hastelloy, may be used. These alloys can withstand even higher temperatures, often exceeding 1000°C (1832°F) while maintaining their mechanical properties.
However, it's essential to consider other factors such as thermal expansion and mechanical loads when using stainless steel couplings in high-temperature applications. High temperatures can cause thermal expansion and contraction, leading to misalignment or additional stress on the coupling. Engineers and designers should carefully account for these factors to ensure proper functioning and longevity of the coupling in such environments.
In summary, stainless steel couplings can be used in high-temperature applications without significant loss of structural integrity, provided the operating temperatures fall within the limits of the specific stainless steel grade used. Proper consideration of thermal expansion and other mechanical factors is crucial to ensuring the coupling's optimal performance and reliability.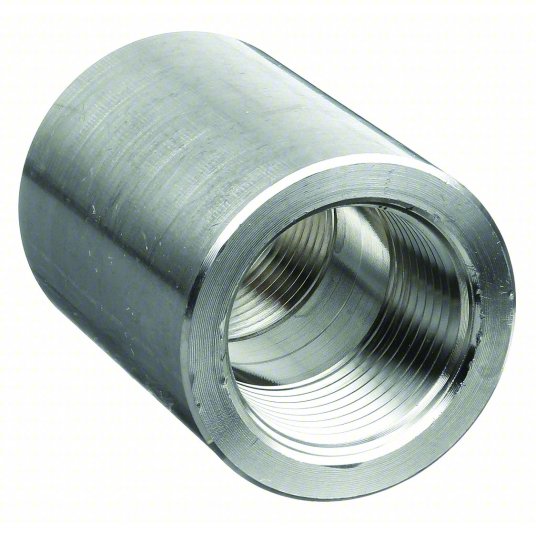 Corrosion Resistance of Stainless Steel Couplings in Harsh Environments
Yes, stainless steel couplings are highly resistant to corrosion and rust in harsh environments. This exceptional corrosion resistance is a result of the specific composition of stainless steel, which includes chromium as a major alloying element.
Chromium forms a protective layer of chromium oxide on the surface of the stainless steel, which acts as a barrier against oxygen and other corrosive elements. This passive layer prevents the metal beneath from coming into direct contact with the surrounding environment, effectively shielding the coupling from corrosion and rust.
In harsh environments where the coupling is exposed to moisture, chemicals, high temperatures, or saltwater, the corrosion-resistant properties of stainless steel ensure that the coupling remains unaffected by the corrosive agents. This makes stainless steel couplings suitable for applications in marine environments, chemical processing plants, wastewater treatment facilities, and other settings where conventional materials may succumb to corrosion over time.
Stainless steel couplings can also withstand frequent washdowns and cleaning processes without deteriorating, making them an excellent choice for industries with strict hygiene requirements, such as food and pharmaceutical manufacturing.
Overall, the ability of stainless steel couplings to resist corrosion and rust in harsh environments enhances their longevity and ensures reliable performance, making them a preferred choice for critical industrial applications.
"`




editor by CX 2023-11-09