Product Description
Name
Stainless Steel ASME B16.9 Sch 10s Butt Welding 90degree Pipe coupling with Sandblasting
Type
LR30,45,60,90,180; SR30,45,60,90,180, customerized
Radius type
1D,1.5D,2.0D,2.5D,3.0D,4.0D,5D,6D,7D, customerized
Size 
1/2-48INCH 
Thickness 
0.5mm-60mm
End 
bavel end, plain end
Grade 
SS304, SS316L
Standard 
ASME B16.9, ASTM A234, ASTM A420, ANSI B16.9, B16.25,B16.28, MSS SP-75
DIN2605, DIN2615,DIN2616,DIN2617
JIS B2311, B2312, B2313
EN15713-1, EN15713-2
GB 12459
Pressure range
SCH5S,SCH10S,SCH20,SCH30,SCH40,SCH60,SCH80,SCH100,SCH120,SCH140,SCH160,XXS
Formed type
Ball forming
Raw material technology
Pressed from tube
Surface type
Sand blasting, Sand rolling, Acid cleaning
Connection type 
butt welded 
Productivity
20000PCS/MONTH
Application
Chemical , power, construction, potroleum, gas, water, steam, 
Warranty
1 year 
Package
cartons, pallet, cases
Production period 
In 15-60 days CHINAMFG order quantity
Payment term 
L/C, T/T, WU, etc.
Certificate
ISO, PED
Closest port for shipment
HangZhou
Advantages
1.  Customerized dimensions to meet different requirement    2. quality control from raw materials to the final products    3. Abundant stock    4.Rich export experience     5. Reliable shipping forwarder
Ezo stainless steel company was started in 2007. Located in the stainless steel industry zone, HangZhou, China.
Ezo stainless steel is the branch company of CHINAMFG valves co.,ltd
Totally 145nos of workers and the factory Covers 6800m2. Till now, we have 50 sets of imported and local brand CNC machines ; Plus, we have 2 sets of automatic machining unit.
To assure better quality, we have the full inspecting quality control equipment: 2nos Ra roughness instrument, 3nos stainless steel spectrometer, numbers of roundness instrument, numbers of thickness instrument, numbers of radius instrument, 3 nos pressure testing center.
Ezo stainless steel provides the following materials:
Stainless steel butt welded tube pipe fittings and screwed tube pipe fittings ( butt welded elbow /bend, butt welded tee, butt welded reducers, stub ends, pipe caps,screwed elbows, screwed tee, screwed reducers, hex nipples, couplings
Stainless steel flanges(weld neck flange, slip on flange ,blind flange, plate flange ,lap joint flange, socket flange, threaded flange, square flange, marine flange
stainless steel  filter strainers ( Y filter, inline filter, L filter, housing filter
Stainless steel pumps ( stainless steel centrifugal pump, rotary lobe pump, CIP pump,screw pump, emulsion pump)
Stainless steel man-ways ( Pressure type man-way, non pressure man-way, round man-way, rectangular man-way
Stainless steel tanks ( storage tanks, mixing tanks,emulsion tanks, water tanks
Ezo stainless steel services for food, beverage, dairy, chemical, bioth, pharmaceutical, chemical, oil and etc industries.
Ezo stainless steel customers are from 80 different countries.After so many years, CHINAMFG knows more about different requirements from different countries' customers.
Ezo stainless steel believes in "What we say, what we do". We always believe honesty and responsibility is the only way leading to long term business relationship. Trying our best for customers and put ourselves into customers' shoes.
Our commitment " Never let customers leave us because our poor service".
Making business with us, making friends with us.
Product Range
Stainless steel tube pipe fittings 
Stainless steel flanges
stainless steel filter strainers 
Stainless steel pumps 
Stainless steel man-ways
Stainless steel tanks
Year Established
2007
Factory Size in Square Meters
6800M2
NO. OF TOTAL STAFF
145
Production Capital
USD
Detail capacity/ MONTH
Butt welded/screw fittings
 
PUMPS
 
Manhole cover
 
Tanks
Investment in Manufacturing Equipment
750000usd
OUR EQUIPMENTS
50 nos of CNC Machines
4 nos of press
2 nos of full-automatic CNC center
12 nos of plain lathe
12 nos of grinding machine
3 nos of cutting machine
3 nos of chamfering machine
40 nos of polishing machine
2 nos of hardness test machine
3 nos of laser marking machine
3 nos of pressure testing machine
1 nos of temperature testing machine
3 nos of spectro instrument
2 nos of surface roughness device
Primary Competitive Advantages
Strict inspection , honest business way, fast revert on order problem
OEM Services Provided
yes
Design Service Offered
yes
Export Percentage
80%
MAIN MARKET
USA, Germany, Hungary, Canada, Thailand, Holland, England, South Africa,Indonesia, Saudi, India, New Zealand, Australia, Middle East…
Own Brand Name
EZO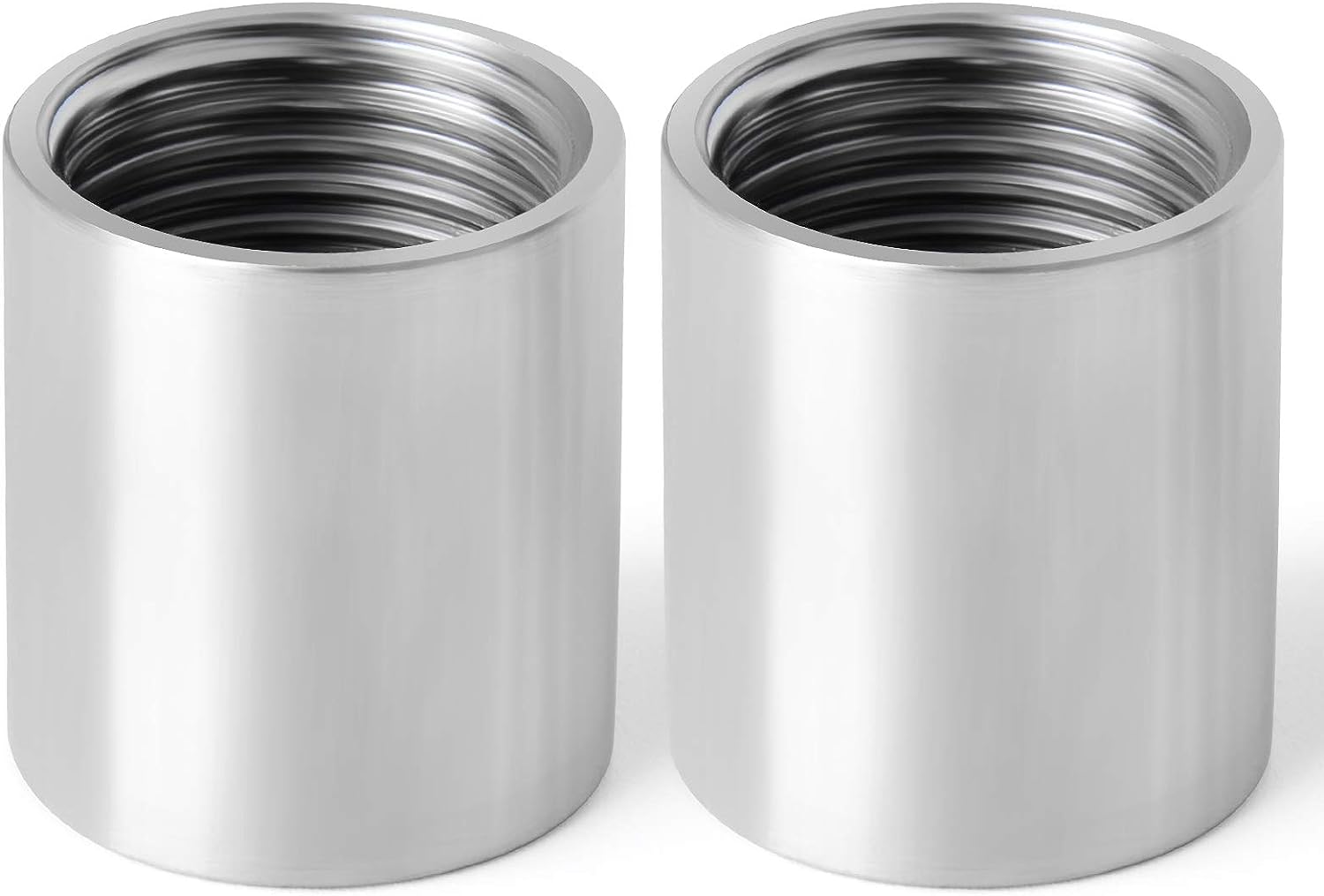 What Industries Commonly Use Stainless Steel Couplings, and Why?
Stainless steel couplings are widely used in various industries due to their excellent properties and benefits. Some of the common industries where stainless steel couplings find significant usage include:
Food and Beverage: Stainless steel couplings are prevalent in the food and beverage industry because of their high corrosion resistance and hygienic properties. They are suitable for applications where the coupling may come into contact with water, food products, or cleaning agents.
Chemical Processing: In chemical processing plants, stainless steel couplings are preferred for their resistance to chemical corrosion. They can handle various chemicals and aggressive substances, making them suitable for pumps, mixers, and other equipment in the chemical industry.
Pharmaceutical: The pharmaceutical industry requires equipment that meets strict hygiene standards. Stainless steel couplings are easy to clean, durable, and resist contamination, making them ideal for pharmaceutical manufacturing processes.
Oil and Gas: In the oil and gas sector, stainless steel couplings are used in pipelines, compressors, and drilling equipment due to their ability to withstand harsh and corrosive environments, especially in offshore drilling operations.
Marine: Stainless steel couplings are widely used in marine applications because of their resistance to saltwater corrosion. They are found in propulsion systems, winches, and other marine equipment.
Aerospace: In the aerospace industry, where weight and reliability are crucial, stainless steel couplings are used in aircraft engines and other critical components to provide high-performance power transmission.
Pulp and Paper: The pulp and paper industry requires equipment that can handle the moisture and chemical-laden environment of paper mills. Stainless steel couplings are corrosion-resistant and suitable for various applications in this industry.
Power Generation: In power plants, stainless steel couplings are used in turbines, generators, and other equipment that require reliable power transmission and resistance to harsh operating conditions.
Mining: The mining industry utilizes stainless steel couplings in conveyor systems, crushers, and other equipment that requires high durability and resistance to abrasive materials.
In summary, stainless steel couplings are chosen for their corrosion resistance, durability, and reliability. They offer the ability to withstand challenging environments and ensure smooth power transmission, making them a preferred choice in a wide range of industries.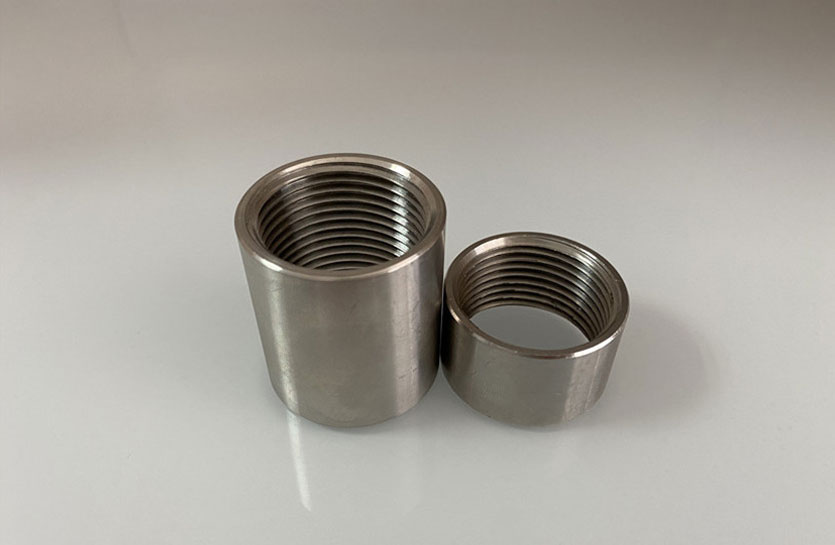 Real-World Case Studies of Stainless Steel Couplings
Stainless steel couplings have been successfully used in numerous demanding situations across various industries. Here are a few real-world case studies that showcase the effectiveness of stainless steel couplings:
Case Study 1: High-Temperature Chemical Processing
In a chemical processing plant that handled corrosive and high-temperature chemicals, stainless steel couplings were employed to connect the pumps and motors in the system. The aggressive nature of the chemicals and the elevated temperatures posed a significant challenge to the equipment's reliability. Stainless steel couplings with high-quality stainless steel alloys and precision machining were chosen to withstand the harsh environment. The couplings demonstrated exceptional corrosion resistance and maintained their structural integrity even at high temperatures, resulting in minimal downtime and increased equipment longevity.
Case Study 2: Marine Propulsion System
In a marine propulsion application, stainless steel couplings were used to connect the diesel engines to the propeller shafts. The couplings were exposed to seawater and had to withstand high torque loads and dynamic conditions during vessel operations. Stainless steel couplings with appropriate shaft misalignment capacity and superior corrosion resistance were selected. The couplings provided reliable performance, reduced vibrations, and eliminated the need for frequent maintenance, contributing to improved fuel efficiency and overall vessel performance.
Case Study 3: Food Processing Equipment
In a food processing facility, stainless steel couplings were integrated into various processing equipment, such as mixers, conveyors, and pumps. The requirement for frequent washdowns and exposure to different food products demanded couplings with excellent hygiene standards and resistance to corrosion. Stainless steel couplings with food-grade stainless steel alloys and smooth surfaces were chosen. These couplings not only complied with food safety regulations but also minimized the risk of contamination and ensured consistent and reliable operation.
Case Study 4: High-Speed Rotating Machinery
In a power generation plant that utilized high-speed rotating machinery, stainless steel couplings were utilized to connect the turbines and generators. The couplings were subjected to high rotational speeds and substantial torque loads. Stainless steel couplings with balanced design and precision manufacturing were employed to reduce vibrations and prevent premature failure. The couplings' ability to handle the demanding conditions ensured uninterrupted power generation and enhanced overall system efficiency.
These case studies demonstrate the versatility and reliability of stainless steel couplings in challenging environments. Whether it's high-temperature chemical processing, marine applications, food processing, or high-speed machinery, stainless steel couplings have consistently proven their value by providing reliable and efficient performance.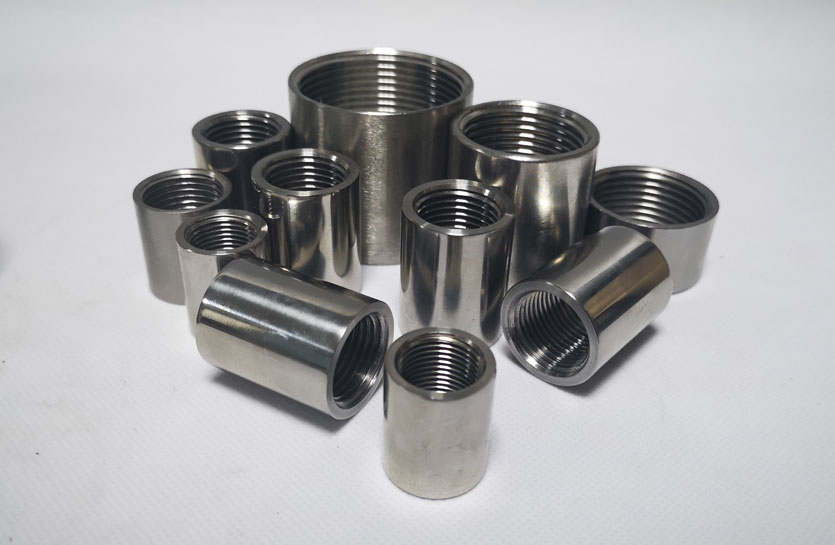 Advantages of Stainless Steel Couplings in Various Applications
Stainless steel couplings offer several advantages that make them suitable for a wide range of applications in diverse industries:
1. Corrosion Resistance:
The primary advantage of stainless steel couplings is their exceptional resistance to corrosion. They can withstand exposure to moisture, chemicals, and aggressive environments, making them ideal for applications in marine, chemical processing, and food industries.
2. Durability:
Stainless steel couplings are known for their strength and durability. They can handle high loads and provide reliable performance over extended periods, reducing the need for frequent replacements and lowering maintenance costs.
3. Hygienic Properties:
In industries like food, pharmaceuticals, and healthcare, stainless steel couplings are preferred due to their hygienic properties. They are easy to clean and maintain, ensuring that the transmission of power does not pose any risk of contamination.
4. Temperature Resistance:
Stainless steel couplings can operate efficiently over a wide temperature range, making them suitable for both low-temperature and high-temperature applications.
5. Versatility:
Stainless steel couplings can be used with different types of shaft materials without causing galvanic corrosion. This compatibility allows for flexibility in coupling selection for various equipment setups.
6. Aesthetic Appeal:
Stainless steel has an attractive, polished surface finish, which enhances the visual appeal of equipment where the couplings are visible.
7. Reduced Maintenance:
Thanks to their corrosion resistance and durability, stainless steel couplings require minimal maintenance, resulting in cost savings and increased uptime.
8. Safety and Reliability:
Stainless steel couplings offer high reliability in critical applications, ensuring safe and uninterrupted operation of machinery.
9. Resistance to Wear and Tear:
Stainless steel couplings resist wear and tear caused by frequent start-stop cycles or shock loads, ensuring consistent performance over time.
Overall, stainless steel couplings are favored in applications where corrosion resistance, strength, and reliability are crucial. Their versatility and ability to perform well in challenging environments make them a valuable component in a wide range of industrial machinery and equipment.
"`




editor by CX 2023-10-07