Product Description
Material
stainless steel 304 316
Standard
NPT,BSP,BSPT
Size
1/2″,3/4″,1″,11/4″,11/2″,2″,21/2″,3″,4″            
Applications
Suitable for Pipe lines connect of water, steam, air, gas, oil and so on.
Buyer's drawings or designs are available.
Gasket
Nitrile butadiene, silicone, fluorine rubber        
Q: Are you trading company or manufacturer ?
A: We are factory.
Q: How long is your delivery time?
A: Generally it is 5-10 days if the goods are in stock. or it is 15-20 days if the goods are not in stock, it is according to
quantity.
Q:What is the payment team?
A:L/C at sight ,T/T etc.
Q: May I visit your factory?
A:Sure,welcome any time.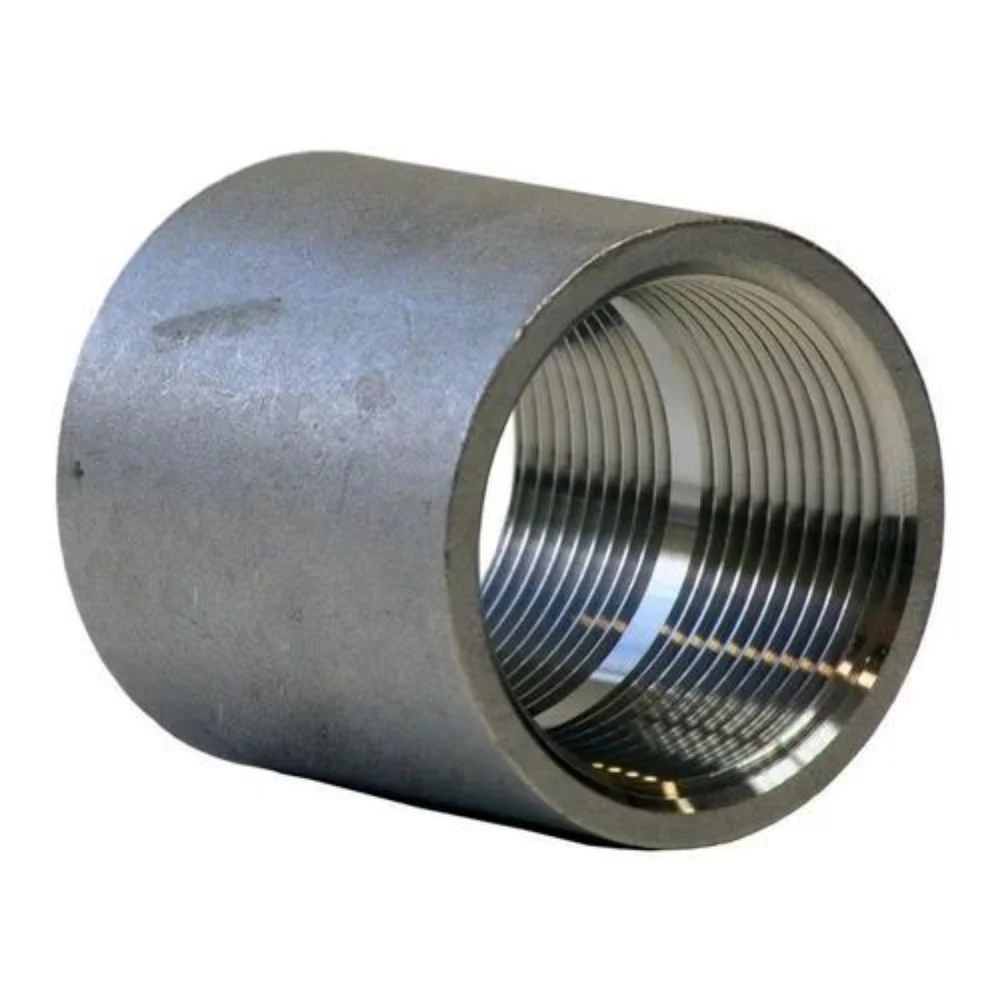 Can Stainless Steel Couplings Handle Misalignment Between Shafts Effectively?
Yes, stainless steel couplings are designed to handle certain degrees of misalignment between shafts effectively. While they may not provide as much flexibility as some elastomeric couplings, stainless steel couplings can accommodate angular, parallel, and axial misalignments to a certain extent.
Angular Misalignment:
Stainless steel couplings can tolerate small angular misalignments between the shafts. Angular misalignment occurs when the axes of the connected shafts are not perfectly aligned. Stainless steel couplings can handle these slight deviations and still transmit torque efficiently. However, excessive angular misalignment can cause additional stress on the coupling and may lead to premature wear or failure.
Parallel Misalignment:
Stainless steel couplings can also accommodate parallel misalignment, which occurs when the shafts are not perfectly aligned along their axis but run parallel to each other. They can compensate for minor deviations and allow smooth rotation between the shafts. However, if the parallel misalignment is beyond the coupling's rated capacity, it can lead to increased loads on the coupling and the connected equipment.
Axial Misalignment:
Stainless steel couplings can handle limited axial misalignment, where the shafts have slight axial displacement along their common axis. The coupling's design may allow for some axial movement without compromising performance. However, it is essential to ensure that the axial misalignment does not exceed the coupling's specified limits to avoid detrimental effects.
It is important to select the appropriate stainless steel coupling type and size based on the specific misalignment requirements of the application. Regular inspection and maintenance can also help identify and address any misalignment issues early on, ensuring the coupling continues to operate effectively and with minimal wear.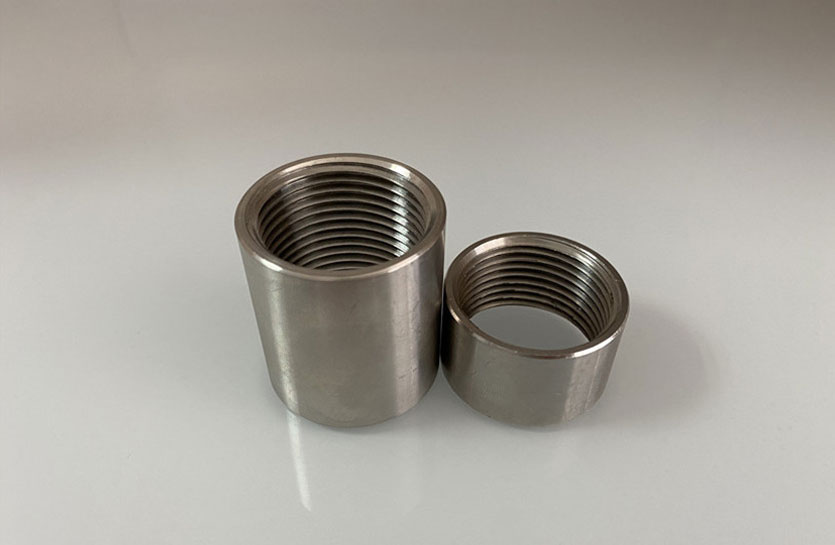 Real-World Case Studies of Stainless Steel Couplings
Stainless steel couplings have been successfully used in numerous demanding situations across various industries. Here are a few real-world case studies that showcase the effectiveness of stainless steel couplings:
Case Study 1: High-Temperature Chemical Processing
In a chemical processing plant that handled corrosive and high-temperature chemicals, stainless steel couplings were employed to connect the pumps and motors in the system. The aggressive nature of the chemicals and the elevated temperatures posed a significant challenge to the equipment's reliability. Stainless steel couplings with high-quality stainless steel alloys and precision machining were chosen to withstand the harsh environment. The couplings demonstrated exceptional corrosion resistance and maintained their structural integrity even at high temperatures, resulting in minimal downtime and increased equipment longevity.
Case Study 2: Marine Propulsion System
In a marine propulsion application, stainless steel couplings were used to connect the diesel engines to the propeller shafts. The couplings were exposed to seawater and had to withstand high torque loads and dynamic conditions during vessel operations. Stainless steel couplings with appropriate shaft misalignment capacity and superior corrosion resistance were selected. The couplings provided reliable performance, reduced vibrations, and eliminated the need for frequent maintenance, contributing to improved fuel efficiency and overall vessel performance.
Case Study 3: Food Processing Equipment
In a food processing facility, stainless steel couplings were integrated into various processing equipment, such as mixers, conveyors, and pumps. The requirement for frequent washdowns and exposure to different food products demanded couplings with excellent hygiene standards and resistance to corrosion. Stainless steel couplings with food-grade stainless steel alloys and smooth surfaces were chosen. These couplings not only complied with food safety regulations but also minimized the risk of contamination and ensured consistent and reliable operation.
Case Study 4: High-Speed Rotating Machinery
In a power generation plant that utilized high-speed rotating machinery, stainless steel couplings were utilized to connect the turbines and generators. The couplings were subjected to high rotational speeds and substantial torque loads. Stainless steel couplings with balanced design and precision manufacturing were employed to reduce vibrations and prevent premature failure. The couplings' ability to handle the demanding conditions ensured uninterrupted power generation and enhanced overall system efficiency.
These case studies demonstrate the versatility and reliability of stainless steel couplings in challenging environments. Whether it's high-temperature chemical processing, marine applications, food processing, or high-speed machinery, stainless steel couplings have consistently proven their value by providing reliable and efficient performance.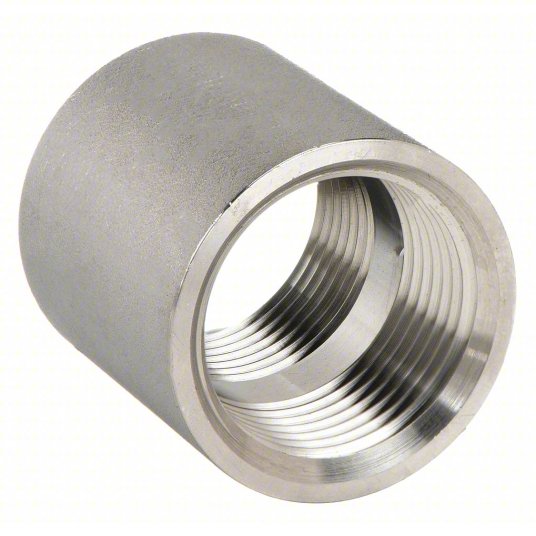 Industry Standards and Certifications for Stainless Steel Couplings
Yes, there are industry standards and certifications that govern the manufacturing and performance of stainless steel couplings. These standards ensure that the couplings meet specific quality and safety requirements for various applications.
Some of the common industry standards and certifications for stainless steel couplings include:
American National Standards Institute (ANSI): ANSI sets standards for various industrial components, including couplings. ANSI standards ensure the couplings' dimensional accuracy, material quality, and performance characteristics.
International Organization for Standardization (ISO): ISO provides globally recognized standards for couplings, among other products. ISO standards cover areas like coupling design, materials, and manufacturing processes.
American Society for Testing and Materials (ASTM): ASTM standards define the material properties and testing procedures for stainless steel couplings, ensuring their durability and reliability.
European Committee for Standardization (CEN): CEN develops European standards for couplings, adhering to the European Union's regulations for quality and safety.
Underwriters Laboratories (UL): UL is a certification organization that tests and certifies couplings for compliance with safety and performance standards. UL-listed couplings have undergone rigorous testing and evaluation.
When selecting stainless steel couplings, it is essential to ensure that they comply with relevant industry standards and carry appropriate certifications. These standards and certifications provide assurance of the coupling's quality, performance, and safety, making them suitable for specific applications.



editor by CX 2023-09-21