Product Description
Product Description
1/2″ 3/4″ 1″ Garden Irrigation Stainless Steel Threaded Adapter Reduce Connectors Water Tap Coupling

Model Number

11688,11689,11690

Material

STAINLESS STEEL

Connection size

1/2″ 3/4"1"

Color

Silver

Shipping

SEA/AIR/EXPRESS

Port

ZheJiang or HangZhou for SEA,ZheJiang Xihu (West Lake) Dis.(PVG) for AIR
Detailed Photos
Certifications
Packaging & Shipping
| | |
| --- | --- |
| By Sea | Delivery from ZheJiang or HangZhou seaport |
| By Air | Departure from ZheJiang Xihu (West Lake) Dis. Airport(PVG) |
| By Express | By DHL/UPS/FEDEX/TNT/J-NET |
Company Profile
ZheJiang FLY E-COMMERCE CO., LTD. is a professional company engaged in the research, development, sale and service of spray nozzles, drippers, water hose, plastic connectors, hydroponic accessories. We are located in HangZhou City, ZheJiang Province with convenient transportation access. Dedicated to strict quality control and thoughtful customer service, our experienced staff members are always available to discuss your requirements, professional products and ensure full customer satisfaction. Our products are exported to clients in such countries and regions as South Korea,Vietnam,Thailand, Indonesia,South Asia,UK,Germany,Poland,United States,Europe,North America. ZheJiang FLY provides precision irrigation solutions to industries such as agriculture , greenhouses, landscapes and mining through professional agronomy, irrigation technology and supply chain capabilities. We fully consider the needs of irrigation professionals when designing, providing high-quality for the irrigation, outdoor lighting and custom molding industries Quality, efficient solutions. From residential landscapes to stadiums, national landmarks, theme parks, city parks, commercial complexes, hotels and municipal buildings, our diverse products can be seen everywhere. Whether you are from New York,Sydney, Paris, Moscow or London, you may have encountered our products on this journey.
ZheJiang FLY keep helping customers around the world achieve less investment and gain more.
FAQ
Q: Can I get some samples?
A: Yes,Sample Orders Welcomed.
Q: Can you give me a discount?
A: We mainly do wholesale services. Our policy is to have a larger quantity and a cheaper price, so we will give you the best price based on the quantity of your order.
Q: The shipping cost is too high. Can you give me a cheaper shipping fee?
A: When we calculate the shipping cost for you, we will use the cheapest and safest delivery, and it is the transportation company that asks us to pay. We can't give you any cheaper or free, please understand. But we can guarantee that we will not ask you to pay more shipping costs, if you think it is too expensive, we can use your own transportation company or agent in China.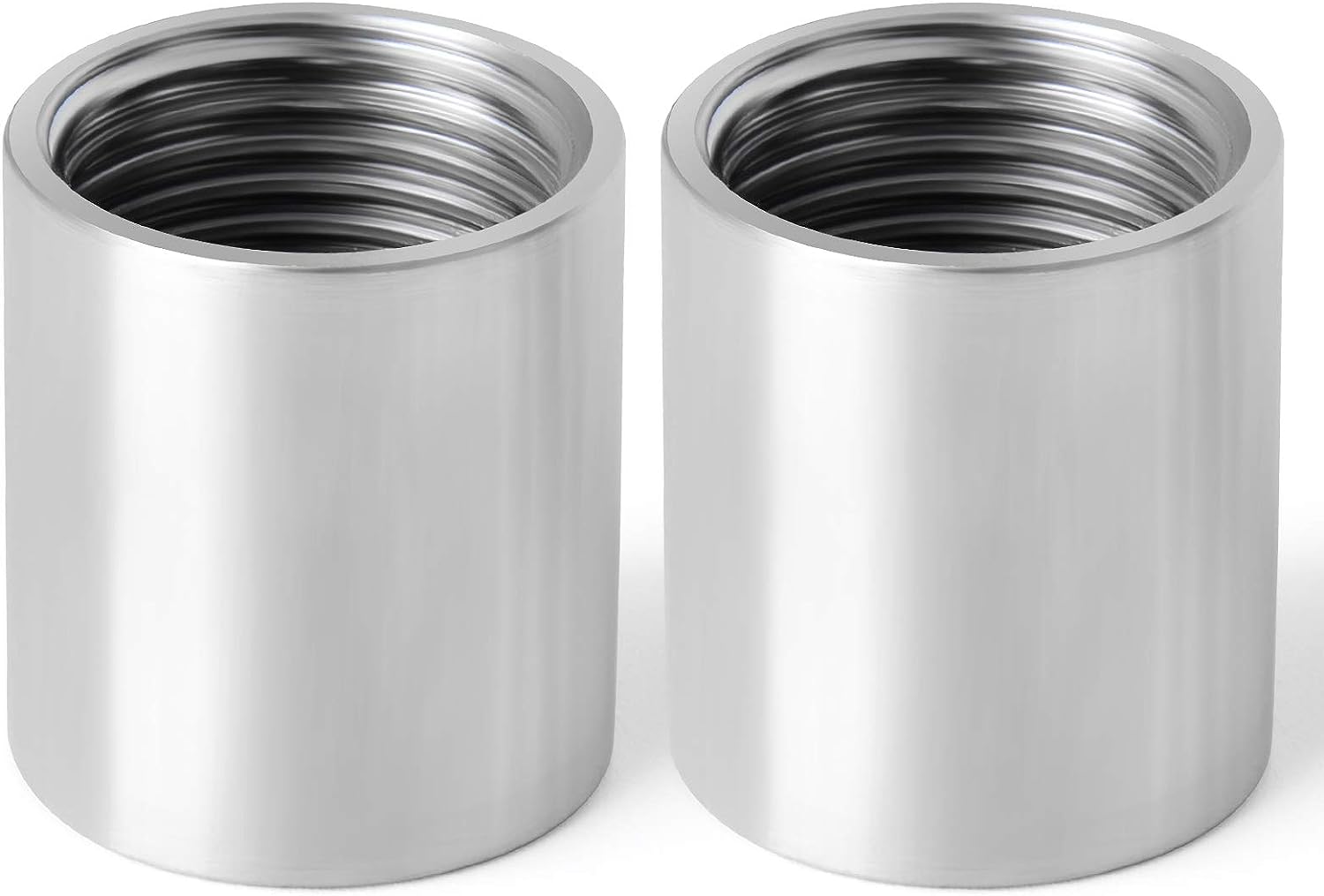 What Industries Commonly Use Stainless Steel Couplings, and Why?
Stainless steel couplings are widely used in various industries due to their excellent properties and benefits. Some of the common industries where stainless steel couplings find significant usage include:
Food and Beverage: Stainless steel couplings are prevalent in the food and beverage industry because of their high corrosion resistance and hygienic properties. They are suitable for applications where the coupling may come into contact with water, food products, or cleaning agents.
Chemical Processing: In chemical processing plants, stainless steel couplings are preferred for their resistance to chemical corrosion. They can handle various chemicals and aggressive substances, making them suitable for pumps, mixers, and other equipment in the chemical industry.
Pharmaceutical: The pharmaceutical industry requires equipment that meets strict hygiene standards. Stainless steel couplings are easy to clean, durable, and resist contamination, making them ideal for pharmaceutical manufacturing processes.
Oil and Gas: In the oil and gas sector, stainless steel couplings are used in pipelines, compressors, and drilling equipment due to their ability to withstand harsh and corrosive environments, especially in offshore drilling operations.
Marine: Stainless steel couplings are widely used in marine applications because of their resistance to saltwater corrosion. They are found in propulsion systems, winches, and other marine equipment.
Aerospace: In the aerospace industry, where weight and reliability are crucial, stainless steel couplings are used in aircraft engines and other critical components to provide high-performance power transmission.
Pulp and Paper: The pulp and paper industry requires equipment that can handle the moisture and chemical-laden environment of paper mills. Stainless steel couplings are corrosion-resistant and suitable for various applications in this industry.
Power Generation: In power plants, stainless steel couplings are used in turbines, generators, and other equipment that require reliable power transmission and resistance to harsh operating conditions.
Mining: The mining industry utilizes stainless steel couplings in conveyor systems, crushers, and other equipment that requires high durability and resistance to abrasive materials.
In summary, stainless steel couplings are chosen for their corrosion resistance, durability, and reliability. They offer the ability to withstand challenging environments and ensure smooth power transmission, making them a preferred choice in a wide range of industries.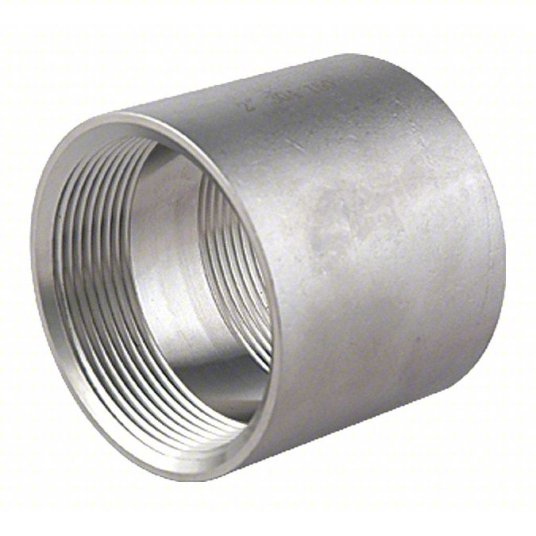 Design Considerations for Stainless Steel Couplings in Marine or Corrosive Environments
Stainless steel couplings are often used in marine or corrosive environments due to their corrosion-resistant properties. However, there are some specific design considerations to ensure optimal performance and longevity in such harsh conditions:
Material Selection: Choose the right grade of stainless steel that offers the best corrosion resistance for the specific marine or corrosive environment. Common stainless steel grades used in such applications include 316 and 316L, which provide excellent resistance to seawater and various corrosive agents.
Surface Finish: Ensure that the coupling's surface has a smooth and polished finish. A smooth surface minimizes the accumulation of contaminants and reduces the risk of crevice corrosion in marine environments.
Sealing: Implement effective sealing mechanisms to prevent moisture and contaminants from entering the coupling. Seals such as rubber gaskets or O-rings can help protect the coupling's interior and reduce the risk of corrosion-related failure.
Coatings: Consider applying additional protective coatings or treatments to enhance the coupling's corrosion resistance. Coatings like epoxy or zinc can provide an extra layer of protection against marine and corrosive elements.
Isolation: In some cases, it might be beneficial to isolate the coupling from direct contact with seawater or corrosive substances. Mounting the coupling on non-corrosive materials or using isolating bushings can help minimize the impact of harsh environments.
Regular Maintenance: Perform routine inspections and maintenance to check for signs of corrosion or wear. Regularly clean the coupling and remove any accumulated debris or contaminants to prevent accelerated corrosion.
Testing: Before deploying stainless steel couplings in marine or corrosive environments, conduct thorough testing to ensure they meet the specific requirements of the application. This testing can include corrosion resistance testing and performance evaluations under simulated conditions.
Monitoring: Implement monitoring systems to detect any early signs of corrosion or degradation. Monitoring can help identify potential issues before they lead to coupling failure and allow for timely preventive measures.
By carefully considering these design considerations and implementing appropriate measures, stainless steel couplings can withstand the challenges of marine or corrosive environments and maintain their performance and durability over time.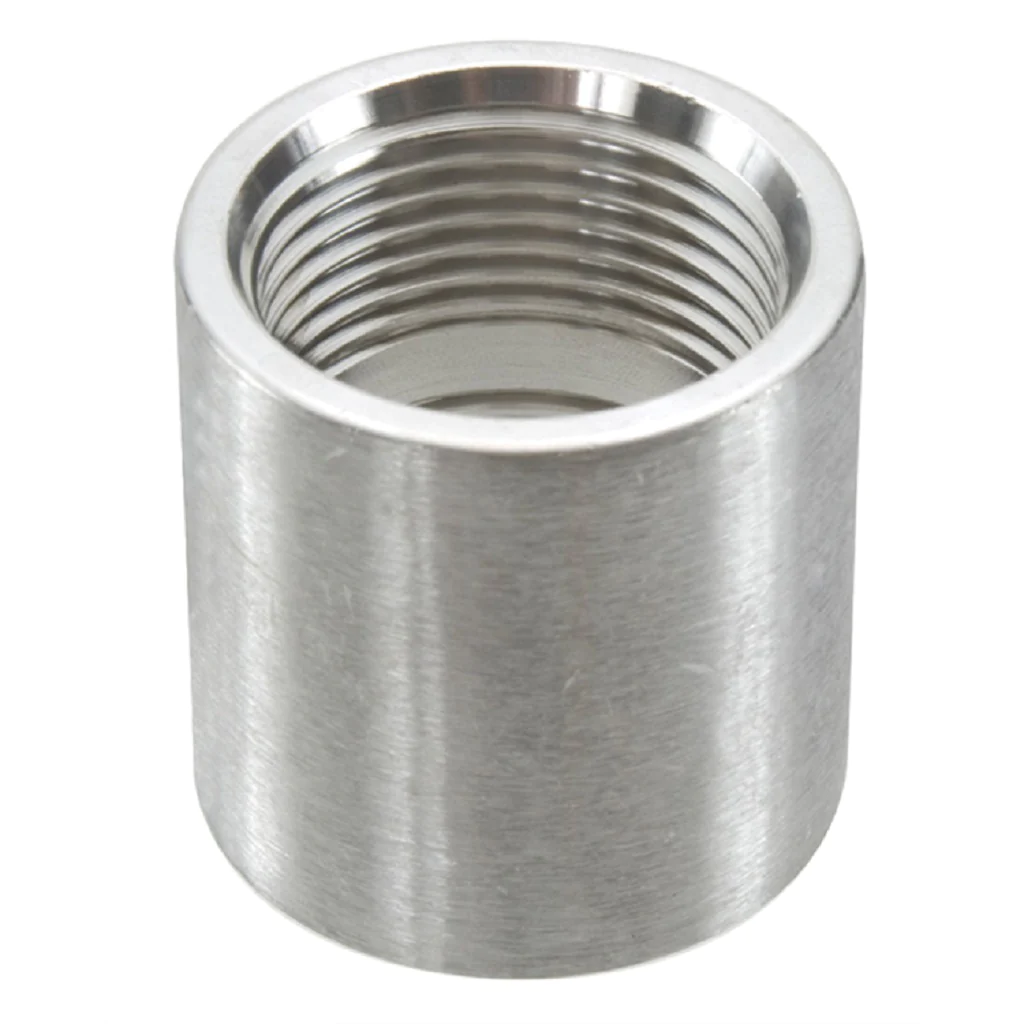 Proper Installation of Stainless Steel Couplings for Optimal Performance
Installing a stainless steel coupling correctly is essential for ensuring its optimal performance and longevity. Follow these steps for proper installation:
Inspect the Coupling: Before installation, carefully inspect the coupling and its components for any damage or defects. Ensure that it matches the required specifications for the application.
Prepare the Shafts: Clean and degrease the shafts to ensure a clean surface for coupling attachment. Remove any debris or contaminants that could affect the coupling's performance.
Align the Shafts: Make sure the shafts are properly aligned to minimize misalignment, which can cause stress on the coupling and lead to premature failure. Use alignment tools to achieve precise alignment.
Apply Lubrication: Apply a thin layer of appropriate lubricant to the mating surfaces of the coupling halves and the shafts. This will reduce friction during installation and future operation.
Assemble the Coupling: Carefully position the coupling halves onto the shafts, ensuring that they are fully engaged and aligned. Follow the manufacturer's instructions for assembly, including torque specifications for clamping screws.
Tighten Clamping Screws: Gradually tighten the clamping screws in a criss-cross pattern to ensure even pressure distribution. Use a torque wrench to achieve the recommended torque value specified by the manufacturer.
Check Runout: After installation, check for any runout or eccentricity by rotating the coupling and observing any visible movement or vibration. Address any runout issues promptly.
Perform a Trial Run: Before putting the coupling into full operation, perform a trial run to ensure smooth operation and check for any signs of abnormal behavior or noise.
Regular Inspections: Implement a maintenance schedule to regularly inspect the coupling for wear, corrosion, or misalignment. Address any issues promptly to prevent further damage.
Properly installing a stainless steel coupling according to these guidelines will help maximize its performance, reliability, and service life in the mechanical system.



editor by CX 2023-08-18