Product Description
| | |
| --- | --- |
| Brand Name | Air or Pneumatic Quick Release Connector Coupling or Coupler |
| Part No. | P001 |
| Material | Stainless Steel (SUS304) |
| Size (inch) | 1/8,1/4,3/8,1/2 |
| Color | Primary |
| Logo | Customized  logo or USing our 'Q' |
| Surface Treatment | Nickel-plated |
| OEM Accepted | Yes |
| Connection | Female and male |
| Marketing Type | Ordinary Product |
| Operating Temperature | -20-100 |
| Working pressure | 1.0Mpa |
| Application | Pneumatic tools,automotive,compressed air,shipbuilding industry,etc. |
PRODUCT PICTURE:
PACKING AND SHIPPMENT:
WORKSHOP:
RELATED PRODUCT:
Ferrule, Hydraulic fittings, Hydraulic hose fittings, Hydraulic adapter, Hydrualic connections, hydraulic 3-piece suit, union tee, union cross, etc
1:Ferrule, matched with many kinds of pipes such as SAE, DIN, EN, GB etc
2:Metric Fitting
Flat Seal Fitting, Xihu (West Lake) Dis.t-seal fitting, spherical seal fitting, 60° Cone seal fitting, 74° cone seal fitting, 24°cone O-ring L.T. Fitting, 24°cone O-ring H.T. Fitting, JIS 60° Cone Seal Fitting, Standpipe Fitting, Japan Metric Fitting etc;
3: British Pipe Adapter
JIS BSP 60° Cone seal Adapter, BSPT Adapter, BSP multiseal adapter, BSP flat Seal Adapter, BSP O-ring Seal Adapter;
4: Americal Pipe Adaptor
SAE Code 62 Flange, SAE Code 61 Flange, NPT Adpator, JIC 74°Cone Seal Adaptor, NPSM 60°Cone Seal Adaptor, ORFS Flat Seal Adaptor, SAE O-ring Seal Adaptor
5: Banjo Adaptor
MetricBanjo Adaptor, BSP Banjo Adaptor
6: Staplelok Adaptor
7: Double Ended Adaptor
8: Metric Transition Adaptor
9: British Transition Adaptor
10:American Transition Adaptor
FAQ:
Q: How can you ensure your product quality?
A: We will arrange sample confirmation before production. During the production, we have professional QC staffs control the quality and manufacture in accordance to the confirmed sample.
Q: Do you offer hydraulic quick coupling fitting OEM service and can you produce as our drawings?
A: Yes. We offer quick coupling OEM service and your designed drawings.
Q: Do you provide samples ? is it free or extra ?
A: Yes, we could offer the sample for free charge but do not pay the cost of freight.
Q: What is your terms of payment ?
A: Payment=1000USD, 30% T/T in advance ,balance before shippment.
Q: What's your delivery time?
A: Generally, we will arrange shipment with 20 days after receiving the deposit. If urgent, we can also meet your requirement.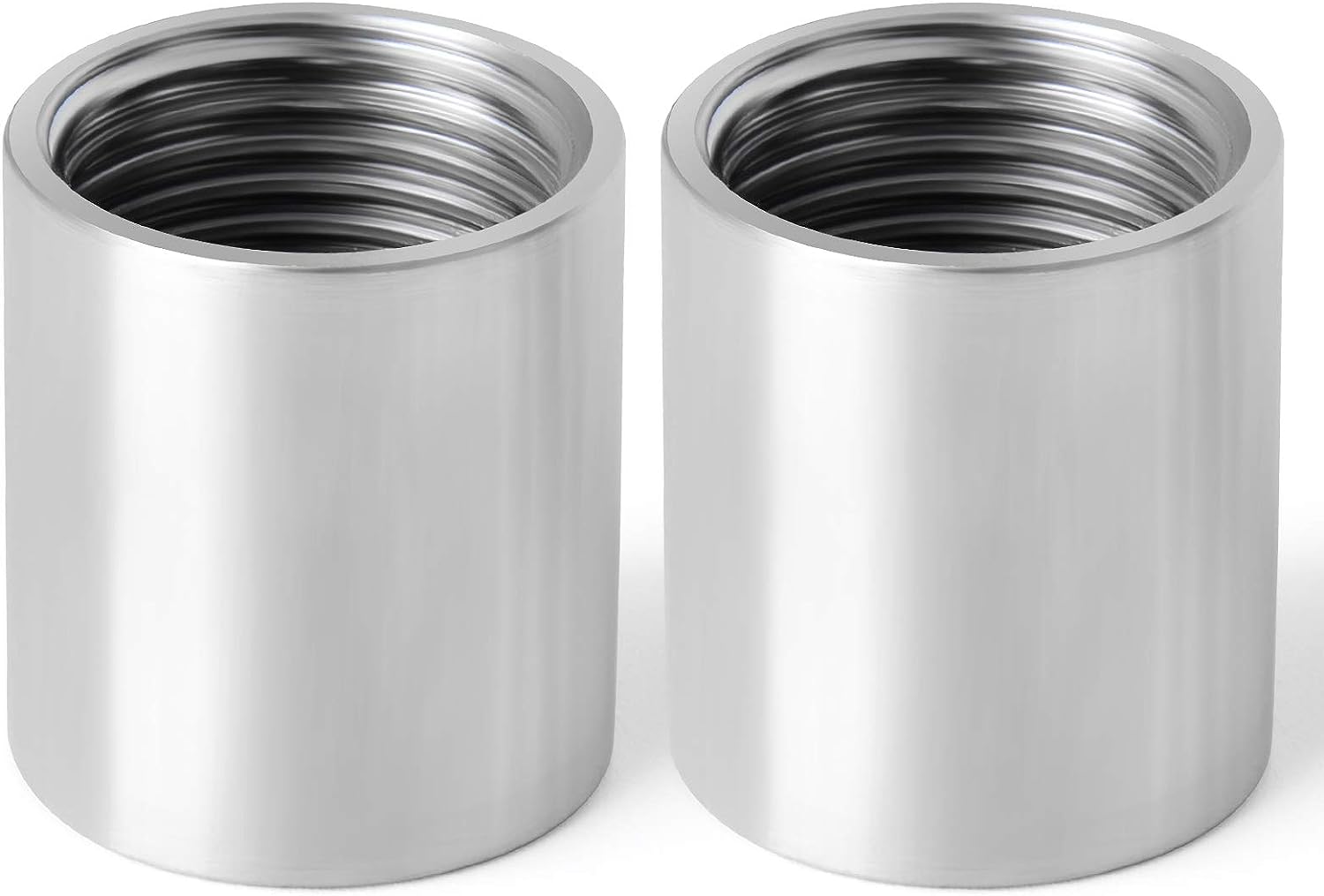 What Industries Commonly Use Stainless Steel Couplings, and Why?
Stainless steel couplings are widely used in various industries due to their excellent properties and benefits. Some of the common industries where stainless steel couplings find significant usage include:
Food and Beverage: Stainless steel couplings are prevalent in the food and beverage industry because of their high corrosion resistance and hygienic properties. They are suitable for applications where the coupling may come into contact with water, food products, or cleaning agents.
Chemical Processing: In chemical processing plants, stainless steel couplings are preferred for their resistance to chemical corrosion. They can handle various chemicals and aggressive substances, making them suitable for pumps, mixers, and other equipment in the chemical industry.
Pharmaceutical: The pharmaceutical industry requires equipment that meets strict hygiene standards. Stainless steel couplings are easy to clean, durable, and resist contamination, making them ideal for pharmaceutical manufacturing processes.
Oil and Gas: In the oil and gas sector, stainless steel couplings are used in pipelines, compressors, and drilling equipment due to their ability to withstand harsh and corrosive environments, especially in offshore drilling operations.
Marine: Stainless steel couplings are widely used in marine applications because of their resistance to saltwater corrosion. They are found in propulsion systems, winches, and other marine equipment.
Aerospace: In the aerospace industry, where weight and reliability are crucial, stainless steel couplings are used in aircraft engines and other critical components to provide high-performance power transmission.
Pulp and Paper: The pulp and paper industry requires equipment that can handle the moisture and chemical-laden environment of paper mills. Stainless steel couplings are corrosion-resistant and suitable for various applications in this industry.
Power Generation: In power plants, stainless steel couplings are used in turbines, generators, and other equipment that require reliable power transmission and resistance to harsh operating conditions.
Mining: The mining industry utilizes stainless steel couplings in conveyor systems, crushers, and other equipment that requires high durability and resistance to abrasive materials.
In summary, stainless steel couplings are chosen for their corrosion resistance, durability, and reliability. They offer the ability to withstand challenging environments and ensure smooth power transmission, making them a preferred choice in a wide range of industries.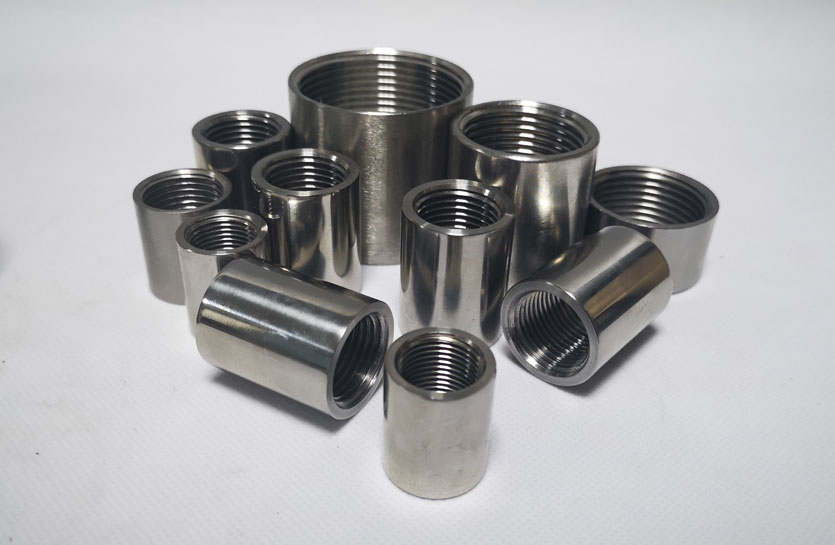 Causes of Failure in Stainless Steel Couplings and Prevention
Stainless steel couplings are designed for durability and reliability, but like any mechanical component, they can experience failure under certain conditions. Understanding the potential causes of failure and taking preventive measures can help ensure the longevity and performance of stainless steel couplings. Some common causes of failure include:
1. Overloading: Exceeding the maximum torque or load capacity of the coupling can lead to deformation or breakage. To prevent overloading, it's essential to choose a coupling with the appropriate torque and load ratings for the specific application.
2. Misalignment: Misalignment between shafts can create additional stresses on the coupling, leading to premature wear and failure. Regularly inspect and adjust shaft alignment to ensure it stays within the coupling's allowable limits.
3. Corrosion: While stainless steel is corrosion-resistant, it is not immune to corrosion, especially in harsh environments with exposure to corrosive substances. Regular cleaning and maintenance can help prevent corrosion-related failure.
4. Fatigue: Repeated cycles of loading and unloading can cause fatigue failure in the coupling. Ensure that the coupling's rated fatigue life matches the application's requirements and replace worn-out couplings promptly.
5. Installation Errors: Improper installation, such as insufficient tightening of set screws or improper keyway fitting, can lead to coupling slippage and failure. Follow the manufacturer's guidelines for correct installation procedures.
6. Contamination: Foreign particles or debris can get trapped between the coupling's mating surfaces, leading to uneven loading and premature wear. Keep the coupling and surrounding area clean to avoid contamination-related issues.
7. Temperature Extremes: Extreme temperature variations can affect the material properties of the coupling and lead to failure. Choose couplings rated for the temperature range of the application.
8. Vibration and Resonance: Excessive vibration or resonance can cause stress concentrations in the coupling, leading to fatigue failure. Dampen vibrations and resonance using appropriate mounting and isolation techniques.
9. Material Defects: Occasionally, manufacturing defects in the stainless steel coupling can cause premature failure. Source couplings from reputable manufacturers with a track record of quality and reliability.
Preventive Measures: To prevent failure and ensure optimal performance, consider the following preventive measures:
Choose the right coupling type and size for the application's torque and load requirements.
Regularly inspect and maintain the coupling, checking for signs of wear, misalignment, or contamination.
Ensure proper installation following the manufacturer's guidelines.
Monitor operating conditions and address any unusual vibrations or temperature variations promptly.
Perform regular shaft alignment checks to avoid excessive misalignment.
Use protective measures such as seals or covers to prevent contamination and corrosion.
Monitor coupling fatigue life and replace worn-out couplings before they reach their fatigue limit.
By understanding the potential causes of failure and implementing appropriate preventive measures, users can increase the reliability and longevity of stainless steel couplings in their applications.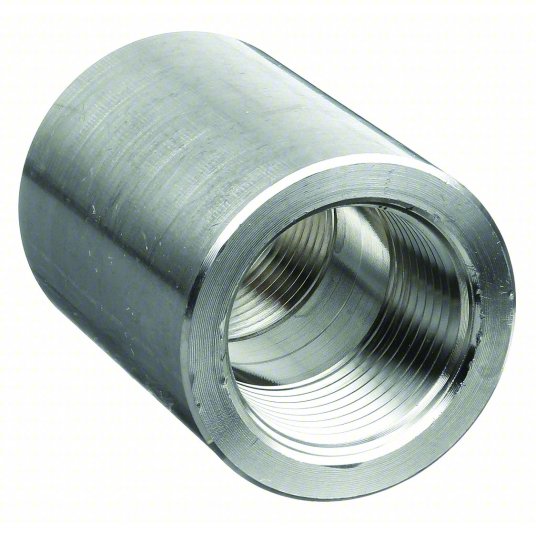 Corrosion Resistance of Stainless Steel Couplings in Harsh Environments
Yes, stainless steel couplings are highly resistant to corrosion and rust in harsh environments. This exceptional corrosion resistance is a result of the specific composition of stainless steel, which includes chromium as a major alloying element.
Chromium forms a protective layer of chromium oxide on the surface of the stainless steel, which acts as a barrier against oxygen and other corrosive elements. This passive layer prevents the metal beneath from coming into direct contact with the surrounding environment, effectively shielding the coupling from corrosion and rust.
In harsh environments where the coupling is exposed to moisture, chemicals, high temperatures, or saltwater, the corrosion-resistant properties of stainless steel ensure that the coupling remains unaffected by the corrosive agents. This makes stainless steel couplings suitable for applications in marine environments, chemical processing plants, wastewater treatment facilities, and other settings where conventional materials may succumb to corrosion over time.
Stainless steel couplings can also withstand frequent washdowns and cleaning processes without deteriorating, making them an excellent choice for industries with strict hygiene requirements, such as food and pharmaceutical manufacturing.
Overall, the ability of stainless steel couplings to resist corrosion and rust in harsh environments enhances their longevity and ensures reliable performance, making them a preferred choice for critical industrial applications.
"`




editor by CX 2023-09-21