Product Description
150lbs Stainless Steel 304/316 NPT/BSPT Female Threaded Banded Coupling
Product Name
Stainless Steel 150LBS screwed Pipe fitting
Standard:
ISO4144
Size:
1/8″ to 4″
Product Range:
Cap, Elbows 90°, Elbows 45°, Street Elbow,Hex Nipples (equal and reducing), Plug, Socket(equal and reducing), Tee (equal and reducing), Cross,Coupling,Bushing, Union, Barrel Nipples and Hose nipple
Thread:
NPT/BSP/ISO7/1/DIN2999
Connections:
Female or Male
Pressure:
150LBS
Advantage for ISO 4144 Stainless steel screwed fittings
Good abrasion resistant, light weight, economical cost;
Save time compared with flanged or threaded fittings;
No tools needed and make the job easy;
Safety sealing for fluids, powders and pellets,Light weight and durable; 
Could keep the transfers safe without any damage or any risks.
Package:
Polybag and Carton then in plywood case or plywood pallet
Lead time:
30-45 days
2.Production Process:

3.Packing and Transportation:

4.Main Product Range:
6.Certification:

6.Why Choose us?
1)Industry leader:
HangZhou CZPT Group has been specilizing in Pipeline Products since 2004.With decades of development, CZPT possesses 20 engineers, 200 experienced workers and 25 professional sales team and has supplied pipeline products, solution and services to over 30 countries.Quality is strictly Controlled and gauranteed.
2)Large Productivity 
HangZhou CZPT Group capacity is about 500tons/month and the mass production lead time is short.
3)VIP Service
Professional  Technical engineers and sales teams gaurantee the quality and service.
4)OEM is also available
7.FAQ:
Q1:What certificate do you have?
A: We have ISO 9001, CE certificate.
Q2. Can I get free samples?
A: Yes, The free sample are available
Q3. Can I have my own Logo on the product?
A: Yes, Simple logo design is available 
Q4: Can I have my own customized product?
A: Yes, your customized requirements for color, size, mark, etc.
Q5: Can you produce the products according to my own drawing?
A: Yes, we can produce the products according to your drawing.
Q6: How long is your delivery time?
A: Generally it is about 30-45days depends on the order quantity.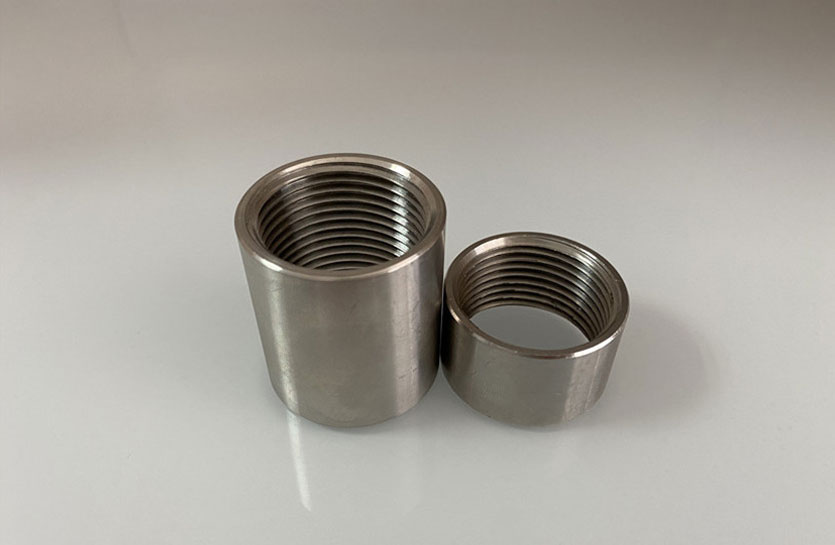 What are the Maintenance Requirements for Stainless Steel Couplings to Ensure Their Longevity?
To ensure the longevity and optimal performance of stainless steel couplings, regular maintenance is essential. The maintenance requirements for stainless steel couplings typically include:
Regular Inspection: Conduct routine visual inspections of the coupling to check for signs of wear, corrosion, or damage. Inspect the coupling's fasteners and ensure they are properly tightened.
Lubrication: Some stainless steel couplings may require periodic lubrication of the moving parts to reduce friction and wear. Follow the manufacturer's guidelines for the appropriate lubricant and frequency of application.
Cleaning: Keep the coupling clean from debris, dirt, and contaminants. Regularly clean the coupling using appropriate cleaning agents to prevent the build-up of foreign particles that could lead to accelerated wear.
Alignment Check: Verify that the shafts connected by the coupling are properly aligned. Misalignment can lead to increased stress on the coupling and reduce its service life. If misalignment is detected, take corrective measures to realign the shafts.
Torque Check: Periodically check the torque on the coupling's fasteners to ensure they are properly tightened. Loose fasteners can result in coupling slippage and potential failure.
Replacement of Worn Parts: If any components of the stainless steel coupling show signs of wear or damage beyond acceptable limits, they should be promptly replaced with new parts from the original manufacturer.
It is important to follow the maintenance schedule recommended by the coupling manufacturer. Different applications may have specific maintenance requirements based on factors such as operating conditions, torque levels, and environmental exposure. By adhering to proper maintenance practices, operators can extend the lifespan of the stainless steel coupling, reduce the risk of unexpected failures, and ensure consistent and reliable performance in their mechanical systems.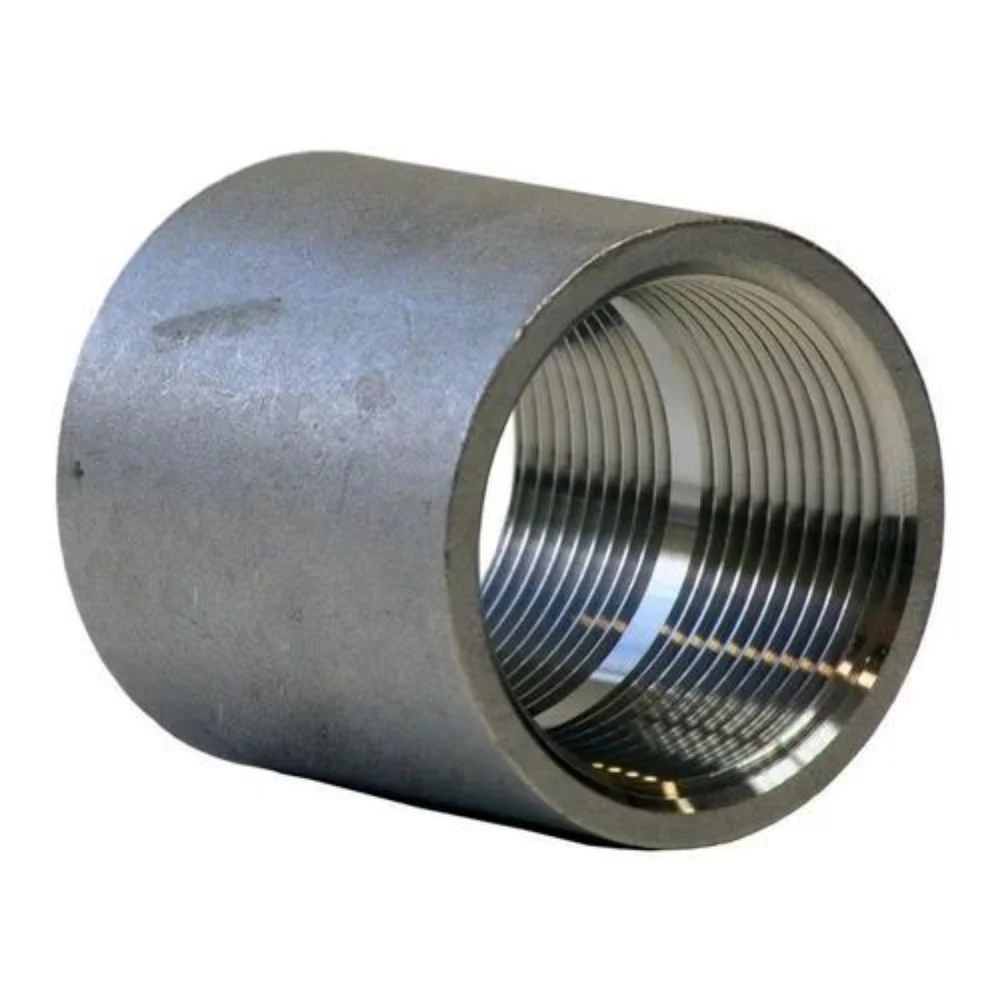 Stainless Steel Couplings in High-Temperature Applications
Stainless steel couplings are well-suited for high-temperature applications due to their excellent thermal stability and resistance to oxidation. The structural integrity of stainless steel couplings remains largely unaffected within certain temperature ranges, making them suitable for use in various industrial processes that involve elevated temperatures.
The performance of stainless steel couplings in high-temperature conditions is primarily attributed to the unique properties of stainless steel alloys. Stainless steel contains chromium, which forms a protective oxide layer on the surface when exposed to oxygen. This passive oxide layer, also known as chromium oxide, acts as a barrier against further oxidation and corrosion, enhancing the material's resistance to heat and scaling.
The temperature limits for stainless steel couplings depend on the specific grade of stainless steel used. Common stainless steel grades like 304 and 316 have different temperature thresholds, but they can typically withstand temperatures ranging from 600°C to 925°C (1112°F to 1700°F) without significant loss of structural integrity.
For extreme high-temperature applications, specialized stainless steel alloys with higher nickel and chromium content, such as Inconel or Hastelloy, may be used. These alloys can withstand even higher temperatures, often exceeding 1000°C (1832°F) while maintaining their mechanical properties.
However, it's essential to consider other factors such as thermal expansion and mechanical loads when using stainless steel couplings in high-temperature applications. High temperatures can cause thermal expansion and contraction, leading to misalignment or additional stress on the coupling. Engineers and designers should carefully account for these factors to ensure proper functioning and longevity of the coupling in such environments.
In summary, stainless steel couplings can be used in high-temperature applications without significant loss of structural integrity, provided the operating temperatures fall within the limits of the specific stainless steel grade used. Proper consideration of thermal expansion and other mechanical factors is crucial to ensuring the coupling's optimal performance and reliability.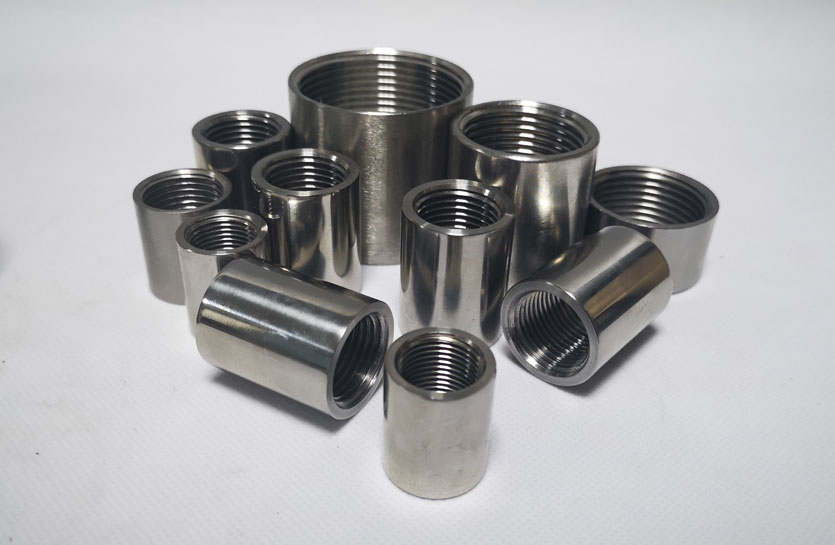 Advantages of Stainless Steel Couplings in Various Applications
Stainless steel couplings offer several advantages that make them suitable for a wide range of applications in diverse industries:
1. Corrosion Resistance:
The primary advantage of stainless steel couplings is their exceptional resistance to corrosion. They can withstand exposure to moisture, chemicals, and aggressive environments, making them ideal for applications in marine, chemical processing, and food industries.
2. Durability:
Stainless steel couplings are known for their strength and durability. They can handle high loads and provide reliable performance over extended periods, reducing the need for frequent replacements and lowering maintenance costs.
3. Hygienic Properties:
In industries like food, pharmaceuticals, and healthcare, stainless steel couplings are preferred due to their hygienic properties. They are easy to clean and maintain, ensuring that the transmission of power does not pose any risk of contamination.
4. Temperature Resistance:
Stainless steel couplings can operate efficiently over a wide temperature range, making them suitable for both low-temperature and high-temperature applications.
5. Versatility:
Stainless steel couplings can be used with different types of shaft materials without causing galvanic corrosion. This compatibility allows for flexibility in coupling selection for various equipment setups.
6. Aesthetic Appeal:
Stainless steel has an attractive, polished surface finish, which enhances the visual appeal of equipment where the couplings are visible.
7. Reduced Maintenance:
Thanks to their corrosion resistance and durability, stainless steel couplings require minimal maintenance, resulting in cost savings and increased uptime.
8. Safety and Reliability:
Stainless steel couplings offer high reliability in critical applications, ensuring safe and uninterrupted operation of machinery.
9. Resistance to Wear and Tear:
Stainless steel couplings resist wear and tear caused by frequent start-stop cycles or shock loads, ensuring consistent performance over time.
Overall, stainless steel couplings are favored in applications where corrosion resistance, strength, and reliability are crucial. Their versatility and ability to perform well in challenging environments make them a valuable component in a wide range of industrial machinery and equipment.
"`




editor by CX 2023-08-09