Product Description
Product Description
 basic information:
| | | | |
| --- | --- | --- | --- |
| Technics | pushing  | colours | Black / Galv  |
| size | DN10-DN1200 | Transport Package | Wooden Case |
| Certification | ASME, ANSI, DIN, JIS, BS, GB, KS, API | major port | xingang |
| HS Code | 735710000 | Origin | "WR"   china |
Detailed Photos
Certifications
Packaging & Shipping
Production Equipment
Detection Equipment
Company Profile
ZheJiang Wanrui Pipe Fitting Co., Ltd is located in Xinman Road Industrial Garden,known as "City of Pipe Fittings inChina", in Xihu (West Lake) Dis. County, ZheJiang Province,with a registered  capital of CNY 5million and a land occupation  of 15,000m2. This company faces ZheJiang -ZheJiang Expressway   to the west, ZheJiang Port to the north,and HangZhou Port to the east, thus is endowed with convenient transportation conditions and favorable geographical positions.
Equipped advanced production lines in China, this company is professional in the manufacture of pipe fittings like pipe bends, tapered pipes, tees, elbows and flanges etc. After being licensed for manufacture of pressure pipe comp-1nts inChina, this company successfully passed ISO9001 certification of quality system,and has been appointed as a fixed partner by China National Petroleum Corporation,the Ministry of Power of PRC and the Ministry of Chemical Engineering of PRC for years on end.
This company possesses 3 sets of large pushing equipments, 2 sets of large hydraulic equipments,two sets of mid frequency pipe bending equipments,one set of cold-extruding bend and elbow forming equipments of proprietary rights,as well as complete testing equipments. High/medium/low pressure pipe fittings manufactured by this company,including bends,elbows, tapered pipes, tees, pipecaps, flanges and sockets etc made of various materials like carbon steel, alloysteel, chrome molybdenum steel and wear-proof ceramics etc, have been wildly used in many large scale projects concerned with petroleum, chemical engineering,electricity, construction,and irrigation works etc.With its strong technical forces,advanced technical processes, perfect testing methods,scientific management and consummate post-sales services, this company, for years, has not only succeeded to contract pipe fittings manufacture for tens of large projects in China,but has managed to market its products in over 20 overseas countries and districts including North America,the EU, Middle East and Southeast Asia etc,and has won nice reputation and credit.
In this new round of development,this company will further implement its business concept of "Kind operation, human-orientation, scientific management and seeking excellence", and is determined to seek development by following market trends and pursuing large-scale operation as a scientific principle;withServing the society and giving love" as a business mission, this company sincerely welcome clients home and abroad to come for visiting and business negotiations!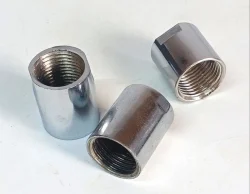 Temperature and Pressure Limits of Stainless Steel Couplings
The temperature and pressure limits of stainless steel couplings can vary depending on the specific design, size, and material of the coupling. In general, stainless steel couplings are known for their excellent temperature and pressure resistance, making them suitable for a wide range of applications, including high-temperature and high-pressure environments.
Temperature Limits:
Stainless steel couplings can typically handle a wide temperature range, from as low as -100°C (-148°F) to as high as 800°C (1472°F) or even higher for specialized high-temperature applications. However, the exact temperature limits depend on factors such as the grade of stainless steel used, the presence of any seals or elastomeric components, and the intended application. Some stainless steel couplings are specifically designed for extreme temperatures in industries like aerospace, oil and gas, and chemical processing.
Pressure Limits:
Stainless steel couplings are known for their excellent strength and resistance to pressure. They can handle pressures ranging from a few hundred PSI (pounds per square inch) to several thousand PSI, depending on the coupling's size and design. High-pressure stainless steel couplings are commonly used in hydraulic systems, oil and gas pipelines, and heavy machinery applications where reliable sealing and pressure containment are critical.
It is important to consult the manufacturer's specifications and technical data to determine the exact temperature and pressure limits of a specific stainless steel coupling model. Using the coupling within the specified limits ensures optimal performance and avoids potential failure or damage.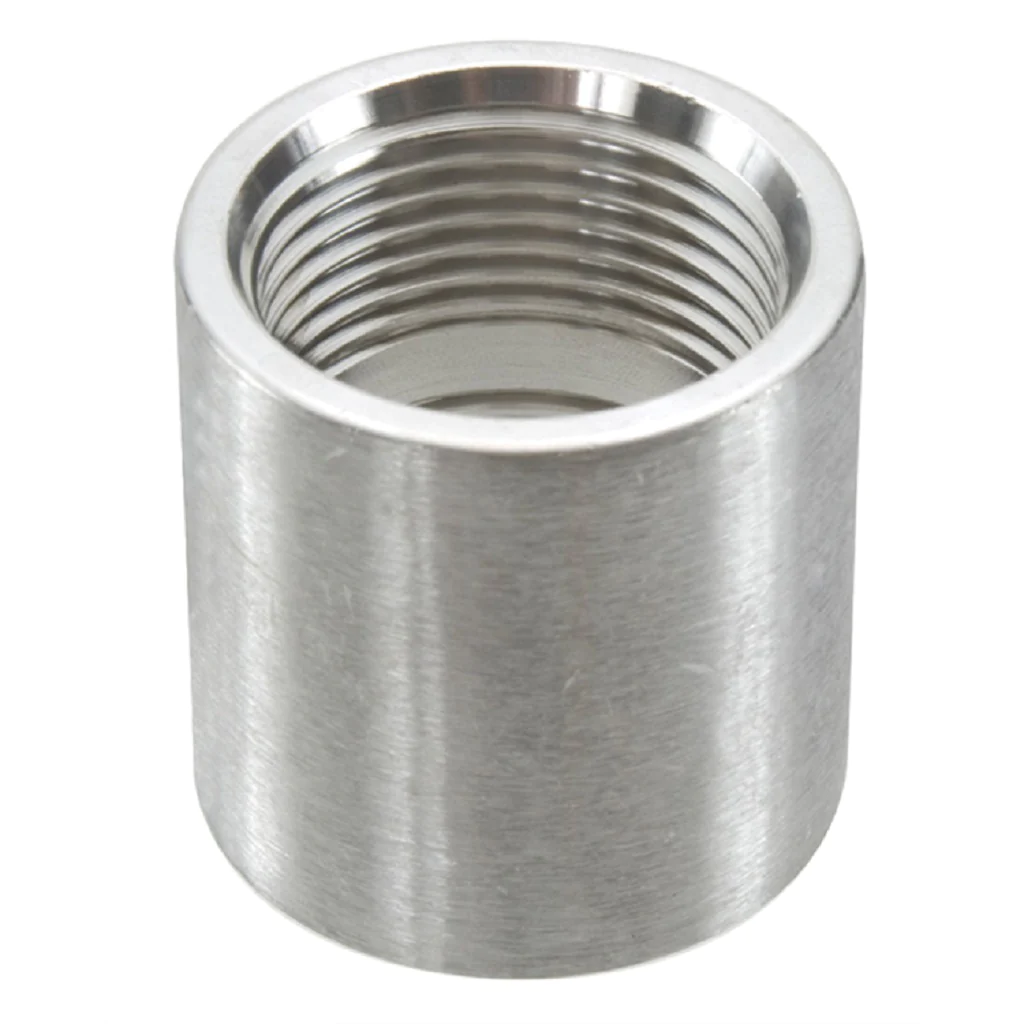 Reducing Vibrations and Noise in Mechanical Systems with Stainless Steel Couplings
Stainless steel couplings play a crucial role in reducing vibrations and noise in mechanical systems through the following mechanisms:
Damping Properties: Stainless steel couplings often have inherent damping properties due to the elasticity of the material. When subjected to vibrations, the stainless steel absorbs and dissipates some of the vibrational energy, reducing the amplitude and impact of vibrations throughout the system.
Flexibility: Stainless steel couplings are available in various designs, including flexible variants. The flexibility allows the coupling to accommodate slight misalignments between the shafts, which helps prevent the transmission of vibrations caused by misalignment to other system components.
Resonance Avoidance: Resonance occurs when the natural frequency of a system matches the excitation frequency, leading to excessive vibrations. Stainless steel couplings with their inherent damping properties can help avoid resonance by absorbing and dissipating vibrational energy before it can build up and cause resonance.
Isolation of Vibrations: Stainless steel couplings act as a mechanical buffer between connected shafts. They can isolate vibrations generated by one component from propagating to other parts of the system. This isolation prevents vibrations from affecting adjacent machinery or components, reducing the overall noise and vibration levels.
Vibration Absorption: In systems where vibrations are prevalent, such as rotating machinery, the stainless steel coupling absorbs and dissipates some of the kinetic energy generated by the moving parts. This energy absorption helps prevent excessive vibrations from reaching critical levels, thus reducing noise and potential damage.
Precision Manufacturing: High-quality stainless steel couplings are precisely engineered and manufactured, ensuring minimal runout and wobble during operation. Precise machining and balancing reduce dynamic forces that can contribute to vibrations and noise.
By effectively reducing vibrations and noise, stainless steel couplings contribute to smoother and quieter operation, extending the lifespan of mechanical components and improving overall system efficiency.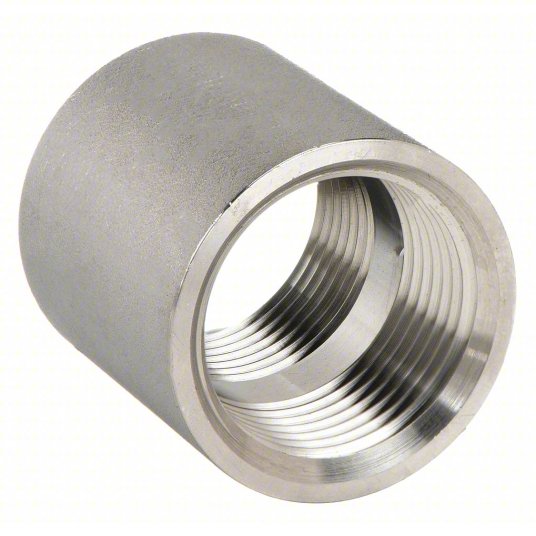 Industry Standards and Certifications for Stainless Steel Couplings
Yes, there are industry standards and certifications that govern the manufacturing and performance of stainless steel couplings. These standards ensure that the couplings meet specific quality and safety requirements for various applications.
Some of the common industry standards and certifications for stainless steel couplings include:
American National Standards Institute (ANSI): ANSI sets standards for various industrial components, including couplings. ANSI standards ensure the couplings' dimensional accuracy, material quality, and performance characteristics.
International Organization for Standardization (ISO): ISO provides globally recognized standards for couplings, among other products. ISO standards cover areas like coupling design, materials, and manufacturing processes.
American Society for Testing and Materials (ASTM): ASTM standards define the material properties and testing procedures for stainless steel couplings, ensuring their durability and reliability.
European Committee for Standardization (CEN): CEN develops European standards for couplings, adhering to the European Union's regulations for quality and safety.
Underwriters Laboratories (UL): UL is a certification organization that tests and certifies couplings for compliance with safety and performance standards. UL-listed couplings have undergone rigorous testing and evaluation.
When selecting stainless steel couplings, it is essential to ensure that they comply with relevant industry standards and carry appropriate certifications. These standards and certifications provide assurance of the coupling's quality, performance, and safety, making them suitable for specific applications.



editor by CX 2023-08-21